Fall 2015 Schedule
SEPTEMBER


Visit to Eastern State Penitentiary
Sept. 14, 11:30 AM – 4 PM

Eastern State is (in)famous for its Quaker-inspired theory that complete isolation – and silence – would lead to rehabilitation of inmates. Cost is $5.
Screening of Gideon's Army by Dawn Porter
Sept. 15, Trumbower Lecture Hall, 7:00 PM
The screening will precede Porter's Sept. 17 lecture.
Constitution Day Lecture: Dawn Porter, "Defending America in the Age of Mass Incarceration"
Sept. 17, Miller Forum in Moyer Hall, 6:45 PM
A lawyer turned documentarian, Porter is working with civil rights advocate Michelle Alexander on a film version of Alexander's book, "The New Jim Crow." She will examine questions of justice in a country where 12 million people are arrested each year and lawyers often to handle hundreds of cases at a time.
Daryl Johnson lecture, "Domestic Extremism: Radical Subcultures in America"
Sept. 21, Event Space in Seegers Union, 6:45 PM
Johnson is a former senior analyst for domestic terrorism at the Department of Homeland Security. He will discuss his research into domestic terror groups and the threat they pose to our safety on U.S. soil.
"The Promise of Education and Immigrant Youth" workshop
Sept. 24, Event Space in Seegers Union, 7-8:30 PM

This event is supported by the Center for Ethics.
Robert Entman lecture, "The Political Communication of Threat and the Tolerance of Inequality"
Sept. 30, Miller Forum in Moyer Hall, 6:45 PM
Entman is J.B. and M.C. Shapiro Professor of Media and Public Affairs and professor of international affairs at The George Washington University. He will explore why the U.S. has experienced the sharpest increase in economic inequality among advanced Western democracies.
---
OCTOBER
R. Sikoryak's "The Unabridged Graphic Adaptation: iTunes Terms & Conditions" exhibit
Oct. 2 – Nov. 2, 9 AM – 11 PM in Baker Center for the Arts, Galleria ; Reception Oct. 7, 4:30 PM
Presented in conjunction with Martin Art Gallery. This event is supported by the Center for Ethics.
Orin Kerr lecture, "Security Panics and Privacy Panics: Government in Times of Crisis"
Oct. 14, Miller Forum in Moyer Hall, 6:45 PM
Kerr is the Fred C. Stevenson Research Professor at the The George Washington University Law School. He will use the example of post-9/11 surveillance reforms and the USA Patriot Act to tell a surprising story about how government can respond to crisis.
Roseanne Scotti lecture, "Does the War on Drugs Make Us Safe?"
Oct. 20, Miller Forum in Moyer Hall, 6:45 PM
Scotti is the New Jersey state director for Drug Policy Alliance. She will speak about whether the 'War on Drugs' makes us safe[r] or not.
Screening of Academy Award-winning film, Citizenfour
Oct. 21, 7:30 PM
Held in conjunction with Jesselyn Radack's visit to campus, a screening of Academy Award-winning film Citizenfour will be followed by a faculty panel discussion. Radack has served as the attorney for the whistleblowers who appear in the film. Presented with the Media & Communications Department.
Woodrow Wilson Fellow Jesselyn Radack lecture, "Whistleblowing and the Snowden Effect"
Oct. 27, 7:30 PM in Miller Forum in Moyer Hall
Radack is the director of national security and human rights at the Government Accountability Project. She will examine the perception and reality of whistleblowers in the wake of Edward Snowden's revelations about government surveillance. Presented with the Woodrow Wilson Visiting Scholars committee.
---
NOVEMBER
Edwin Hill lecture and faculty panel on the Charlie Hebdo and Hyper Cacher attacks
Nov. 10, Great Room in Seegers Union, 7:30 PM
This event is supported by the Center for Ethics.
‌Maajid Nawaz and Richard Kerbaj interview
Nov. 11, Miller Forum in Moyer Hall, 6:45PM
Nawaz is a British activist and author of several books on his radicalization, imprisonment in Egypt, and subsequent move away from radicalism. Kerbaj is security correspondent for the Sunday Times (London). During the event, Kerbaj will interview Nawaz; the two were former adversaries who developed a friendship.
Spring 2016 Schedule
JANUARY
Michael Cholbi lecture, "Libertarian Paternalism: Manipulation without Coercion?"
Jan. 26, Moyer Hall's Miller Forum, 6:45 p.m.
Libertarian paternalists such as Cass Sunstein favor approaches to policy that encourage individuals to choose in accordance with their own values or preferences without coercing them. Libertarian paternalism purports to promote individuals' well-being while still respecting their autonomy or rational agency. Cholbi argues that Sunstein and others are correct in arguing that libertarian paternalism is not coercive but are incorrect about why: Coercion need not 'close off' an individual's options. Rather, libertarian paternalism is not coercion because it communicates neither a threat nor an offer for its target to treat as a reason for acting. However, libertarian paternalism is a form of morally suspect manipulation, taking advantage of common weaknesses of reasoning and decision making.
Cholbi is Professor of Philosophy at California State Polytechnic University, Pomona. He is an author and editor, and is the founder of the International Association for the Philosophy of Death and Dying.
FEBRUARY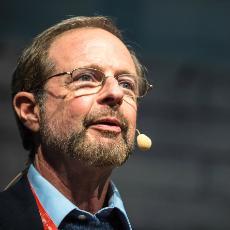 Robert Epstein lecture, "The New Mind Control"
Feb. 3, Seegers Union Event Space, 6:45 p.m.
High-technology (the Internet, in particular) is making possible new forms of mind control which are more powerful, subtle and widespread than any dystopian science fiction writer ever imagined. Works in this genre pictured flawed worlds in which the means of control were extreme and misfits suffered. In recent years, we have seen signs of new forms of mind control in the hands of a few corporations, which are unconstrained by government oversight or regulation; operate on a global scale; impact a wide range of attitudes, opinions, beliefs and behaviors; and are invisible to the people being controlled.
Epstein is Senior Research Psychologist at the American Institute for Behavioral Research and Technology and a contributing editor for Scientific American Mind.
Documentary screening, "Merchants of Doubt"
Feb. 10, Moyer Hall's Miller Forum, 6:45 p.m.
Inspired by the book by Naomi Oreskes and Erik M. Conway, this documentary examines the history of corporate-financed public relations efforts to sow confusion and skepticism about scientific research.
Wendell Potter lecture
Feb. 17, Moyer Hall's Miller Forum, 6:45 p.m.
Potter spent 20 years in corporate PR, and before retiring was the former head of corporate communications for Cigna. Since leaving this job he has become a vocal critic of the health care industry and its public relations tactics. He is a senior analyst at The Center
MARCH
Paul Offit lecture, "The Strange Case of Vaccine Exemptions"
March 2, Moyer Hall's Miller Forum, 6:45 p.m.
Offit is the Director of the Vaccine Education Center at the Children's Hospital of Philadelphia (CHOP) and Professor of Vaccinology and Pediatrics at Penn. He has written books on the anti-vaccination movement, autism, alternative medicine and religion and science.
Victor Pickard lecture, "Media Democracy in an Age of Corporate Libertarianism"
March 16, Moyer Hall's Miller Forum, 6:45 p.m.
The American media system is exceptional in many ways. It is a largely commercial system that is offset by weak public alternatives, it is lightly regulated and in many sectors and it is dominated by a few corporations. Other countries' media systems rarely face all three of these structural problems. This "American exceptionalism" was not inevitable; it was vigorously contested at key historical moments, and resulted from specific policy battles, with commercial interests and values triumphing over others. Keeping this power arrangement intact today is a "corporate libertarian" ideology, in which the rights of media corporations are privileged over those of everyone else.
Pickard is an Associate Professor at the Annenberg School for Communication where he researches the history and political economy of media institutions, media activism and the politics and normative foundations of media policy. He has co-edited and authored books on these topics.