Italian Studies Prize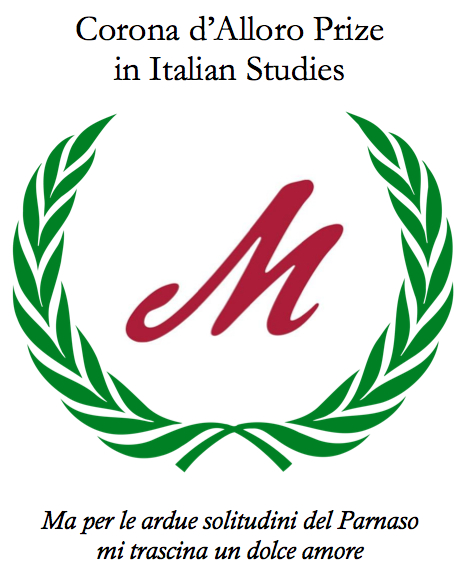 ---
In 1341, the great poet Francesco Petrarca became the first man to be crowned Poet Laureate in Rome since classical antiquity. With his revival of this ancient ceremony – the placement of a laurel crown (la corona d'alloro) on the head of a poet by the Roman Senate – Petrarca sought to raise the dignity of poets to that which they had enjoyed in ancient Rome. He began his acceptance speech by quoting the poet Virgil – sed me Parnasi deserta per ardua dolcis / raptat amor ("but over the lonely heights of Parnassus, a sweet love captivates me," Georgics, Book 3) – expressing the difficulty of the solitary labor required by academic pursuits coupled with the gratifying exhilaration of intellectual successes.
The Corona d'Alloro Prize in Italian Studies is awarded each year to the student who best demonstrates intellectual excellence in Italian Studies at Muhlenberg. The prize was inaugurated in 2015 thanks to a financial gift from a very generous anonymous donor interested in promoting Italian Studies at Muhlenberg College.
---
2022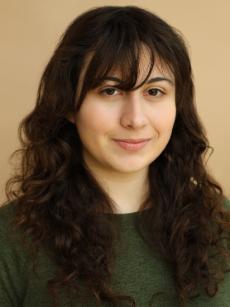 Fran Bixby '22 is the winner of the 2022 Corona d'Alloro Prize in Italian Studies. Fran is a Theatre Major and an Italian Studies Minor, who found Italian studies after studying Spanish in high school. She fell in love with Italian language and culture, connecting her back to her Sicilian roots. She served as secretary of the Italian Club during the 2020-21 school year. After graduation, Fran will be the interim resident theatre manager of Gamut Theatre and then move to Chicago in the fall to join The Second City comedy studies program.
The following are Fran's reflections on studying Italian at Muhlenberg.


When I started my college journey, I never intended to become an Italian Studies minor...
Continue reading
---
2021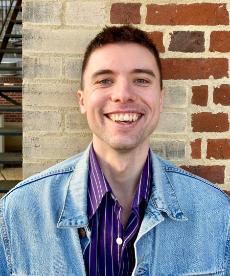 Alexander Mast '21 is the winner of of the 2021 Corona d'Alloro Prize in Italian Studies. Alex is a Music Major and Italian Studies Minor. Arriving at Muhlenberg as a sophomore transfer with two semesters of French on his transcript, Alex decided to shift his gaze south to the sunny climes of il bel paese: a fateful decision. Immediately following his first Italian class, ears still ringing with mellifluous Italian vocabulary, lyrical sentences, and dreaming of stones filled with stories amongst the streets of Italy's most beautiful cities, Alex was confident that his migration to Italy was the right decision. Before he knew it, Alex was committing the Italian Studies Minor to compliment his major in Music. Italian Studies minorled Alex to study abroad in Florence, where his stories became a part of those stones he heard about in class back in Allentown. Senior year, he successfully launched a project as president of the Italian Club entitled La Passeggiata, a weekly newsletter meant to engage with the club's audience and provide a weekly dose of the magic that Italian students experience at Muhlenberg every day in class.
The following are Alex's reflections on studying Italian at Muhlenberg.
We sat upon gritted leather, upholstered decades ago, within the echoey, boxy living room of our Florentine apartment, ceilings near twelve feet tall... Alex Mast Prize Essay
---
2019
‌‌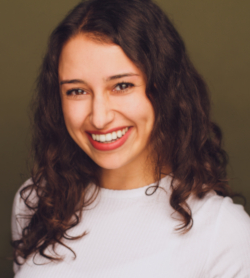 Rachel Norman '19 is the winner of the 2019 Corona d'Alloro Prize in Italian Studies. Rachel is a Theatre Major and Italian Studies Minor, who hadn't planned on pursuing Italian when she first arrived on campus. However, after taking the History of Italian Theatre course she was hooked and delved right in, becoming one of the most committed and enthusiastic students of Italian on campus. Among her accomplishments was her successful tenure as Italian Club president in spring 2019, and her co-development, with Prof. Leisawitz, of a new integrated-learning course – Translating & Performing Italian Drama – which entailed a collaboration with the Italian Playwrights Project (NYC) and resulted in an original, student-devised translation and performance of an original piece of Italian drama. In addition to her accomplishments in Italian, Rachel is an actress and singer-songwriter. The following are Rachel's reflections on studying Italian at Muhlenberg.
Entering Muhlenberg as a freshman, I had no idea that I'd become so involved in the Italian community on campus... Continue reading
---
2018
‌‌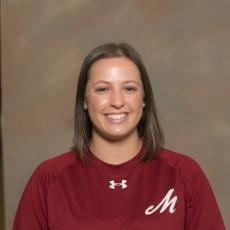 Hanna Caiola '18 is the winner of the 2018 Corona d'Alloro Prize in Italian Studies. ‌From her first year on campus, Hanna demonstrated a deep and genuine interest in all things Italian. Despite her demanding schedule as a Neurosciene Major and softball player, Hanna could always be found at Italian Club events, and extra-curricular Italian events. She served as the president of the Italian Club during the 2017-18 year, and succeded in expanding the interest of the club and its offerings. Hanna excelled in her Italian classes, both at Muhlenberg and in Siena, Italy, and helped Prof. Leisawitz launch the Orlando Furiosos Atlas, as a summer research assistant in 2016. The following are Hanna's reflections on studying Italian at Muhlenberg.
Growing up Italian was always something I was proud of. The only thing missing was the ability to speak the language... Hanna Caiola Corona d'Alloro Prize Essay
---
2017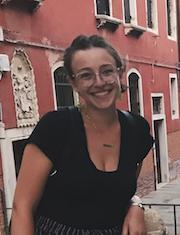 Jazmine Pignatello '17 is the winner of the 2017 Corona d'Alloro Prize in Italian Studies; Jazmine arrived at college with a decent level of knowledge in Italian language, but it was while pursuing the Minor in Italian Studies at Muhlenberg and a semester abroad in Siena, Italy, that Jazmine really honed her mastery of Italian. Endowed with a creative and perceptive mind, Jazmine's exploration of Italian Studies included an independent study of Dante's Divine Comedy and participation in a UNESCO-sponsored project to rehabilitate the medieval walls of the city of Siena. Below are Jazmine's considerations on the power and rewards of language study and travel.
As the great-grandchild of Italian immigrants, I have always taken pride in studying the language and culture of my ancestors. My experience with Italian language started when I was 12 years old in signora Vecchio's 7th-grade class. Then, in high school ... Continue reading
---
2016
‌‌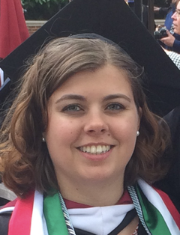 ‌Sabina Muccigrosso '16 is the winner of the 2016 Corona d'Alloro Prize in Italian Studies. ‌Not only is Sabina this year's prize-winner, she is also the first student to graduate from Muhlenberg College with the newly established . From her first semester at Muhlenberg, Sabina pursued her passion for Italian Studies with tenacity and enthusiasm. Below are Sabina's considerations on her education in Italian at Muhlenberg.
My first major experience with Italian was during middle school, when my family got the opportunity to visit Italy for 10 days. Being in the country for the first time sparked my love for everything Italian, including the language and the culture. This trip inspired me to study Italian as my second language during high school. Throughout the next four years... Continue reading
---
2015

‌‌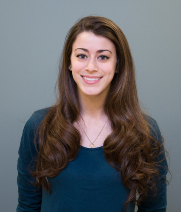 The winner of the Corona d'Alloro Prize for 2015 is Lara Roseto '17. Lara is an extraordinary student, ‌ whose academic talents are matched only by her diligence, determination and genuine enthusiasm for Italian. She is a Neuroscience Major, and plans to attend dental school after graduation. Below are Lara's considerations on Italian at Muhlenberg.
Growing up, I had a lot of exposure to Italian culture – especially Italian cuisine – as my family on my father's side is Italian. During visits to my grandmother's house, I always looked forward to being surrounded by my boisterous Italian family. When all of us got together... Continue reading