Neuroscience students are encouraged to chase after research they find interesting, the kind of topics that light a spark of curiosity within them.
Program faculty's diverse range of study and expertise allows for a wide breadth of exploration for students. This can include the study of animal behavior and its underlying processes within the brain and nervous system, the form and function of the tiniest molecules that underlie neural signals, the discovery of neural mechanisms that underlie social behavior, and sensory experience, or the exploration of how the complex neural architecture of the brain gives rise to consciousness—and much, much more.
Faculty-Student Research Collaborations
Our faculty are active scholars and dedicated research mentors. About a quarter of neuroscience majors participate in mentored research during their time at Muhlenberg. Students present their work on-campus and at professional meetings, such as the Society for Neuroscience Annual Meeting and the Lehigh Valley Chapter of the Society for Neuroscience Annual Conference. Many students co-author and publish research articles with their faculty mentors.

Explore our faculty profiles for information on each faculty member's research area.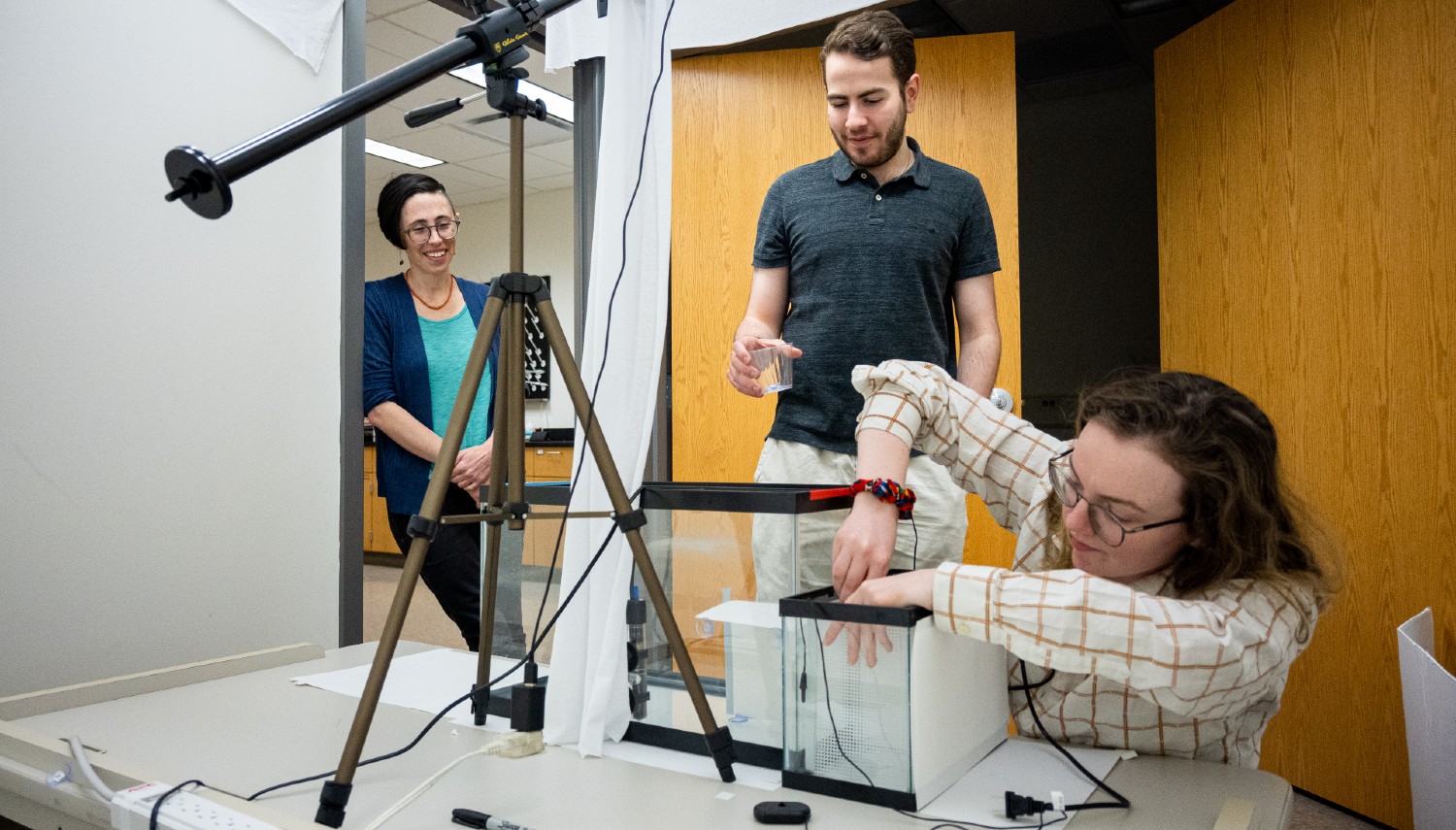 Getting Started
We enthusiastically invite students to meet with us to discuss research collaborations! Students do not need to have a specific project in mind – initial conversations are an opportunity to learn about current projects and specific opportunities for involvement. There is no "prerequisite" for independent research. All students, including those in their first year at Muhlenberg, are welcome to initiate conversations with faculty.
Academic Year Research
T here are many ways to be involved in research. Specific opportunities depend on the laboratory and student goals: students might attend lab meetings, participate in a journal club, shadow a research student, enroll in research for credit (NSC 970), or be hired as a research assistant. Specific projects may be suggested by a faculty mentor, emerge through conversations, or develop independently from participation in journal clubs.

Interested in learning more about research opportunities? Reach out to a faculty member!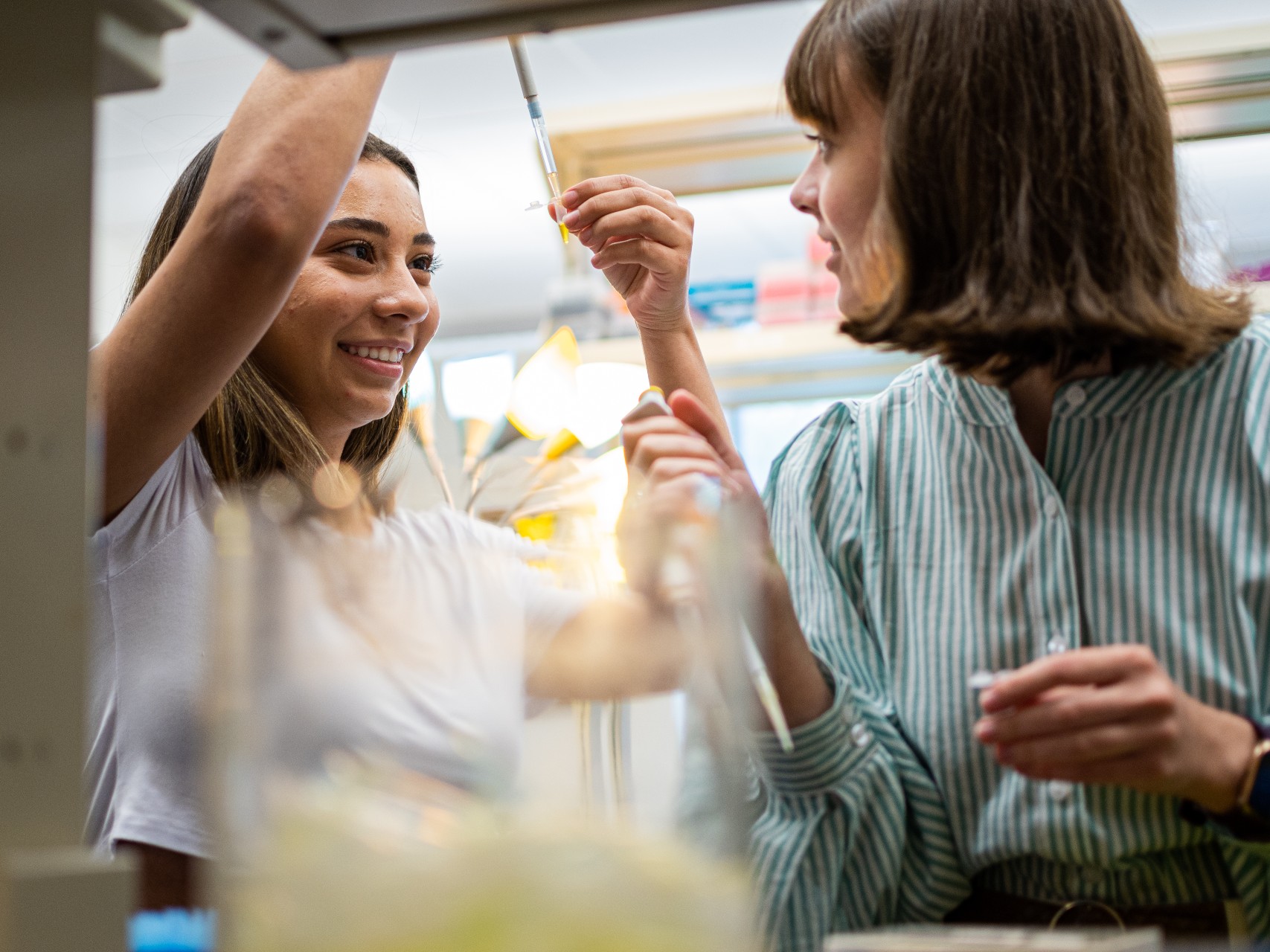 Summer Research
The Neuroscience Collaborative Research Program (NCRP) funds student research during the summer, providing a stipend, free housing, and a modest budget line for equipment for eight weeks of research residency in a faculty member's laboratory. NCRP is supported by generous gifts and endowments from the Keeler Family Foundation and the Lake Road Scholarship.

Interested in learning more about summer research? Reach out to a faculty member! (Faculty often fill their available summer research positions by January/February.)