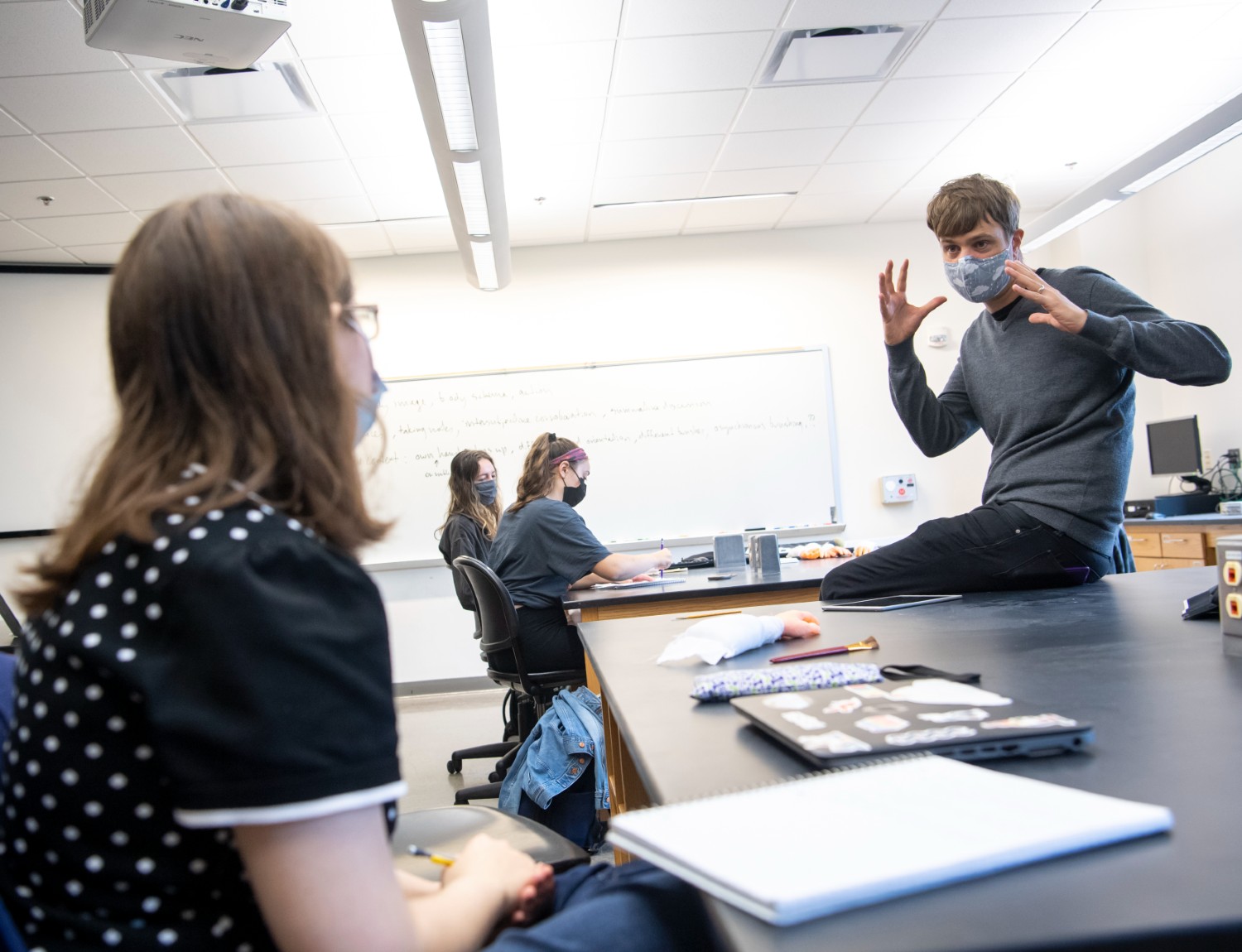 The Neuroscience major curriculum allows students to learn by doing—by actively participating in course laboratories and by learning to work hands-on with the tools of modern neuroscience: electroencephalogram (EEG), functional near-infrared spectroscopy (fNIRS), animal behavior, computational modeling, neurophysiology, and the biochemistry of neural signals (neurotransmitters, hormones, drugs, etc.). Students also learn how to precisely document their own experience of consciousness and to reflect deeply on the diversity of conscious experience in organisms. At every level, students direct their own research questions and explore new dimensions of mind, brain, and behavior.
Neuroscience is deeply interdisciplinary, reflecting contributions from the life sciences, mathematics, psychology, philosophy, computer science, and physics. Our major asks students to master the fundamentals of these disciplines in addition to core knowledge and core training within neuroscience itself. As each student pilots their own journey through these 'adjacent disciplines,' we recognize that students themselves reflect the interdisciplinary spirit of the major, as their interests and questions take shape and become unique.
Neuroscience majors often see themselves as straddling several disciplinary interests; occasionally these interests become formalized as minors or as a second major. The most common double majors with neuroscience are art, music, philosophy, public health, theatre, dance, and mathematics.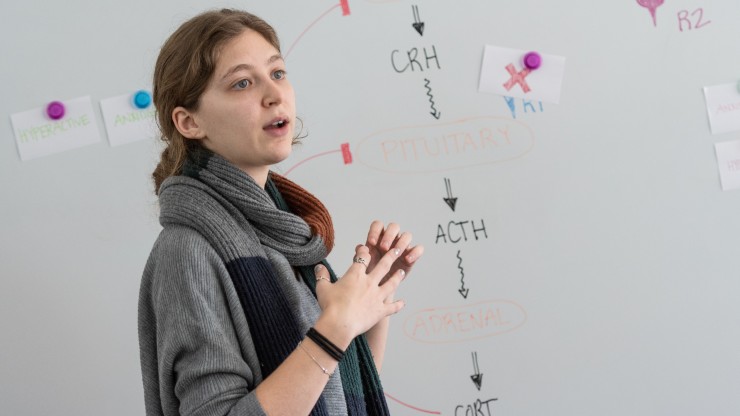 Discover the course requirements necessary to earn a bachelors of science degree in neuroscience.
Core Coursework
Neuroscience majors are required to complete four core courses in neuroscience.
The four core courses are the central scaffolding on which the knowledge, skills and perspectives of the neuroscience major are built. Each of them are taught by faculty from within the Neuroscience Department. Each stresses independent learning and contains innovative, hands-on projects. (For more specific information about courses, including prerequisites, check out the most recent course catalog).