Alumni Profiles


Madeline Hoak
Class of 2005
Dual Major in Dance and Theatre

Dancer, Aerialist, Teaching Artist

After graduating from Muhlenberg, I toured the Northeast as an educator/actor with Children's Stage Adventures. I taught and performed with thousands of students that season. In the fall of 2006, I moved to New York,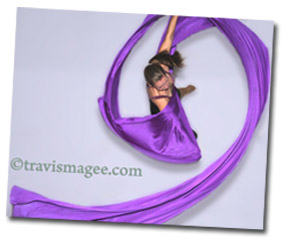 and started working as a teaching artist and performer with the Daniel Gwirtzman Dance Company (DGDC), Kinesis Project (KP), and began training in aerial acrobatics. Over the past six years in NYC, I have been honored to work with many, many companies, schools, and venues as a teacher and performer. I'm constantly striving to maintain a balance between dance, aerial, and teaching. I still work consistently with DGDC and KP in addition to being a core member of Grounded Aerial and a freelance aerialist and teaching artist. Most recently, I'm thrilled to have joined the faculty at Muhlenberg teaching Aerial Acrobatics.



Training in the Theatre & Dance Department at Muhlenberg thoroughly prepared me for the life of a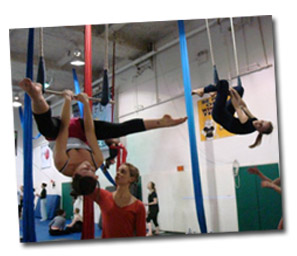 professional artist and paved the way for my career. Even though I am not "acting" in the traditional sense, my theatre degree is constantly present in the work I make, my contributions as a collaborator, and my teaching style. The well-rounded dance curriculum gave me the tools to be a technician, a creator, and a collaborator. Each class and performance opportunity in college contributed to who I am now as an artist. Teaching at Camp Imagine and learning how to teach was a huge stepping stone. It allowed me to have income and keep working in my field between performance opportunities. Most importantly, taking classes and being surrounded by peers and professors in other fields (science, humanities, etc.) gave me valuable perspective on myself and my art.
---
Madeline teaching for New York Circus Arts Academy in Manhattan, 2007. Headshot by Eric Walton Photography