Femi J. Johnson
Femi and The Collection
June 14 – August 1, 2019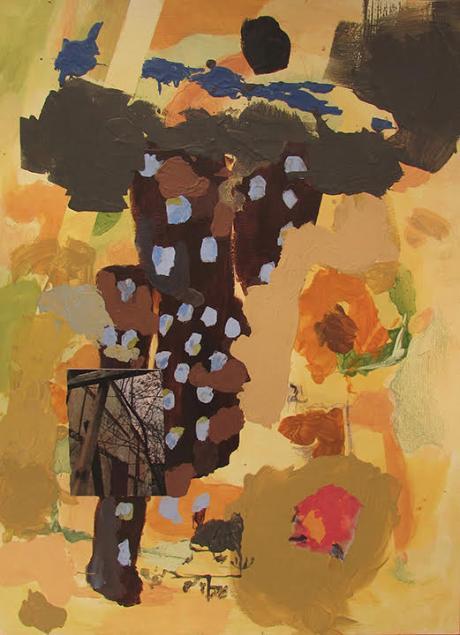 Ancient Presence, Acrylic on Canvas, 40" x 30"
Martin Art Gallery at Muhlenberg College is pleased to present Femi and The Collection. This exhibition features 20 works by prominent area artist Femi J. Johnson, alongside selections from the Martin Art Gallery's Permanent Collection. Works will be on public display in our main gallery, located in our Philip Johnson-Designed Dorothy and Dexter Baker Center for the Arts from June 14th through August 1, 2019.
Martin Art Gallery will host an opening reception in the Center for the Arts atrium on June 14th, from 4:45 – 6:15pm. This will be in conjunction with two other shows opening that night featuring new works by area artists Zach Kleemeyer and Emily Strong, also on view from June 14 – Aug 1.
Born in Manhattan, Femi J. Johnson grew up in nearby Easton PA, where he took an initial interest in graphite and charcoal drawing. His early interest in rendering led to a creative professional career in heavy industry as a Master Draftsman & Designer. After completing thousands of drawings over decades of work as a draftsman, he began to reevaluate his creative trajectory. In implementing his return to the fine arts, he undertook a two-year directed studio program in art at Hudson Valley College in New York State. His engagement with contemporary and modernist art inspired his then emerging studio practice. Today his work is a combination of abstract, painterly, and figurative elements, interspersed with collage and other mixed media. Since 2012 Femi has lived and worked in the Lehigh Valley, where he works out of Expressions Studio and Gallery in downtown Allentown.
Femi sees his work as a sort of meditation on existence, akin to breathing. His practice is a spiritual one, and through the addition of layers and fragments, he catalogs his experiences in paint and collage. His combination of formal and self-education result in works that unite high and low aesthetic sensibilities. The work we've chosen to highlight in this exhibition is part of an ongoing series that he calls Abstract Story-Scapes. Selected MAG collection works were chosen to draw formal, aesthetic and conceptual connections to the themes and experiences in Femi's Story-Scapes.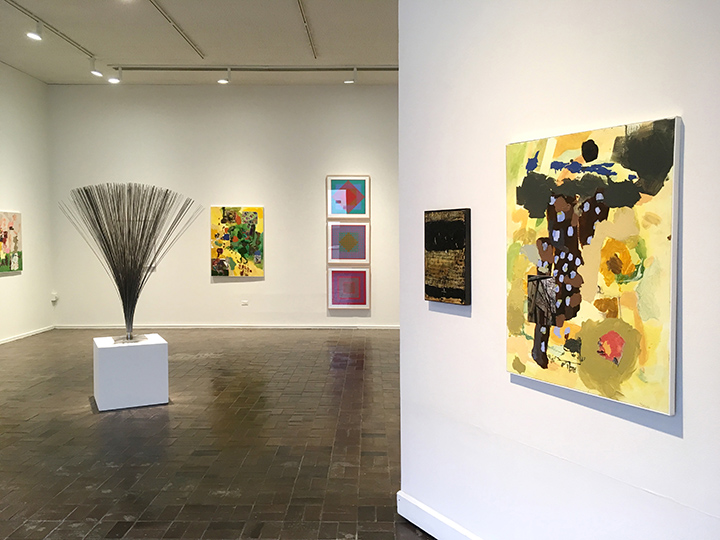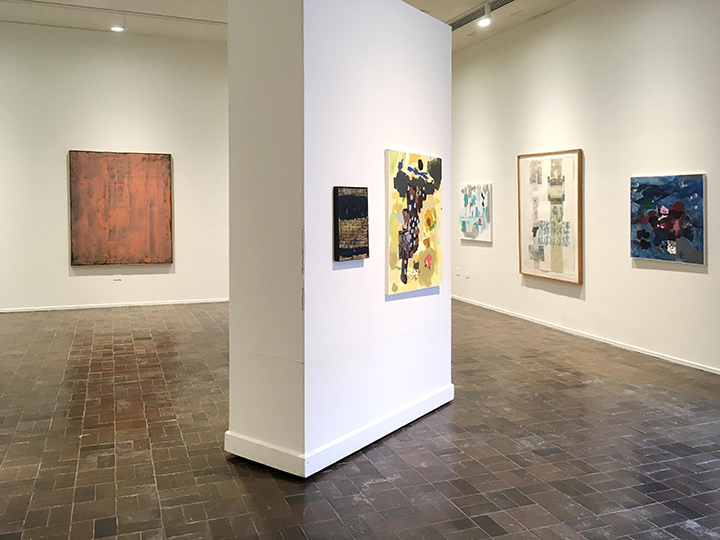 Works in bold are Femi J. Johnson, acrylic on canvas, others are MAG collection work artist/title/year/donor
Forgive Me for My Mistakes
Walking the Streets Benevolent Meditation
Katinka Mann, Blue Polaroid, 1996 photo cutout
Ushers of Dusk
Steve Joy, Spanish Vase, 1989 oil on canvas, gift of Dr. Don Rothfeld class of 1959
The Ghetto Soil Mends My Soul
Valerie Demianchuk, Untitled, 2001 pencil on paper
Invocation to Memory
Richard Anuszkiewcz #33, #31, #32, c.1965 silkscreen, gift of the class of 1965
Playing Across Town
Its Just Gabriel Whistling
Red Wine Libations
The Conjurers Family Compound
Portrait of the Walk
Walter Bannard, Argosy Transfer, 1975 mixed media, gift of Madeline David, 1980
Delivering the Symbols of Happiness
Waterfront Ceremony
Yonder
Robert Rauschenberg, Mock Pollen, 1979 solvent transfer on fabric, gift of Dr. Barry Altman class of 1954
Charting Course
Tomorrows Walk in the Park
Edward Leonard, Samuel Geiss Trexler, 1955 oil on canvas
Dance Laroye Dance
AM Debrincat, Citron Queen, 2016 mixed media painting, gift of the artist
Cathedral of ID
Harry Bertoia, Untitled [Spray], 1967 stainless steel, gift of the class of 1970
Alfonse Borysewicz, Strata XX, 1992 mixed media, Gift of Dr. Donald Rothfeld Class of 1959
Ancient Presence
Guernica Street
Peter Stroud, Red on Brown Overlay, 1978, acrylic on canvas, gift of John and Anne Goodyear