Featured Story
Revisit. Relive. Return. Reconnect.

Thank you to our alumni. You helped make Homecoming a wonderful experience.



Fri, 20 Sep 2013 16:31:00 EDT

Muhlenberg College welcomed back over 1000 alumni (a 'Berg record) for the 2013 Homecoming/Reunion weekend held September 20 - September 22.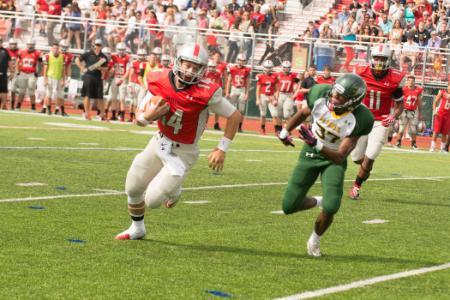 We were fortunate to reconnect with alumni ranging from the classes of 1942 through 2013. Alumni‌‌ enjoyed over 85 activies throughout the weekend, including breakfast and brunch in the Wood Dining Commons, discussions with Muhlenberg faculty, performances by a cappella groups, academic department reunions and a rousing 58-0 football victory over McDaniel.
For the members of our community who were unable to attend this year's Homecoming, please visit our Flickr page for a variety of photographs.