News Stories 2014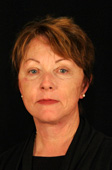 Center for Ethics Hosts Panel on Women's Sexuality and Reproductive Rights

The Muhlenberg College Center for Ethics will host "Sex, Stigmatization, and Violence," a panel discussing the sociopolitical factors that contribute to the stigmatization of women's sexuality and reproductive rights.



Fri, 07 Feb 2014 16:14:00 EST

This event, which is free and open to the public, will take place on Tuesday, February 11, at 7:30 p.m. in the Seegers Union Event Space. Each of the three panelists, Kate Ranieri, Jennifer Boulanger and DuVergne Gaines, have extensive backgrounds working with and advocating for women's rights.

Ranieri, assistant professor of media and communication at Muhlenberg College, is also director of Crossing the Line, a documentary about the battles waged at a local abortion clinic. She co-directs the annual Social Research Social Justice Conference on campus.

Boulanger, a founding member of the Abortion Care Network, is currently working on their project, "Enough! Basta! Stop Bullying at Women's Clinics."

Gaines is legal coordinator for the National Clinic Access Project and the Feminist Majority Foundation, an organization dedicated to women's equality, reproductive health, and non-violence.

This lecture is part of the Center for Ethic's Sex, Ethics, and Pleasure Politics, a series of special events and thematic lectures that aims to develop a comprehensive sexual ethics for the campus community. This lecture is free and open to the public. For more series information, visit the Center for Ethics site.