News Stories 2014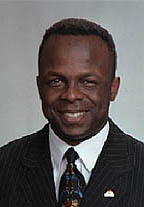 Ibiyinka Alao, Ambassador for the Arts from Nigeria for the United Nations, to Speak at 'Berg

A Q&A will follow the talk, and Alao's artwork will be available for purchase.



Wed, 17 Sep 2014 15:13:00 EDT

Ibiyinka Alao, winner of the prestigious United Nations Award in Art and Art Ambassador for Nigeria, will give a presentation, "Art as Frozen Music" on Tuesday, September 23, 2014 at 6:00 p.m. in the Seegers Union Event Space at Muhlenberg College. A Q&A will follow the talk, and artwork will be available for purchase. This event is free and open to the public and is co-sponsored by the department of art, the department of theatre & dance and the Lecture and Forums committee.

Alao said of his artwork "I draw, paint and write about whatever I'm able to find, feel and sometimes understand. I feel that it is healthier to look out at the world through a window than through a mirror. Otherwise, all you see is yourself and whatever is behind you."

Alao is on campus as part of the Postcolonial African Theatre and Art cluster, taught by Dr. Margo Hobbs, associate professor of art history, and Dr. James Peck, professor of theater. This cluster investigates the visual arts and theatrical practices of sub-Saharan Africa beginning the in the nineteenth century and reaching into the present. In Hobbs' class, students survey the art forms and functions of West Africa, Kenya, and South Africa from the colonial to contemporary periods; students will place sculpture, textiles, architecture, masks, regalia and other visual expressions in social, political, and cultural context. In Peck's class, students concentrate on Africa in the post-Independence period, investigating African history through the prism of theatre and performance.