News Stories 2014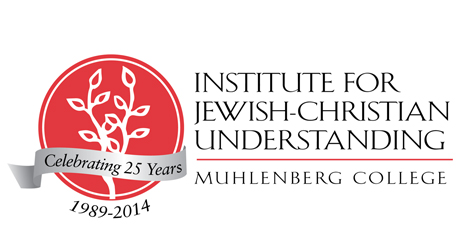 Mary C. Boys and Ruth Langer to Deliver 2014 Wallenberg Lecture

'Berg's Institute for Jewish-Christian Understanding Celebrates 25th Anniversary



Thu, 11 Sep 2014 09:23:00 EDT

The 2014 Wallenberg Tribute lecture, "Overhearing our Own Prayers: Jewish and Christian Worship in an Age of Religious Pluralism," will be delivered by Mary C. Boys and Ruth Langer on Sunday, September 14, 2014, at 3:00 pm in the College's Baker Theatre, Trexler Pavilion. This talk is co-sponsored by the Jewish Federation of the Lehigh Valley and is free and open to the public. This year marks the IJCU's 25th anniversary and the 30th year of the Wallenberg Tribute.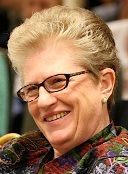 Boys is dean of academic affairs and Skinner and McAlpin Professor of Practical Theological Seminary in New York City. She is a leader in Jewish-Christian engagement and in reframing Christian self-understandings in light of the renewed relationship with Jews and Judaism that are a hallmark of our time. As a religious educator and veteran teacher, she brings to her work a critical understanding of the ways in which every day practices and implicit messages shape attitudes and values. Her work has been recognized with several honorary doctorates and this fall she will receive the Shevet Achim Award of the Council of Centers on Jewish-Christian Relations.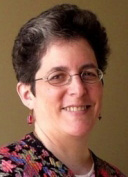 Langer is professor of theology and associate director of the Center for Christian-Jewish Learning at Boston College in Chestnut Hill, Mass. She is an expert in Jewish liturgy and a daily participant in Jewish-Christian encounter in her classroom. In her extensive publications, she has analyzed such classic questions as the history of Birkat ha-Minim (the daily Jewish prayer against heretics), the "liturgical parting(s) of the ways," and liturgy in light of Jewish-Christian dialogue. She currently chairs the Council of Centers for Jewish-Christian Relations, co-edits the online journal Studies in Jewish-Christian Relations and is a partner in the Promise, Land and Hope project of the International Council of Christians and Jews.
Boys is a past chairperson of the Christian Scholars Group on Jewish-Christian Relations, which is sponsored by the Center for Christian-Jewish Learning at Boston College where Langer is Associate Director. That group is holding its semiannual meeting at Muhlenberg September 12-14 in conjunction with the IJCU's 25th anniversary program. IJCU Founding Director Franklin Sherman and CSG founding member Alice Eckardt, professor emerita at Lehigh University and a member of the IJCU board, will be feted by the group at its opening dinner on Friday evening. Both have announced that this will be their final meeting with the group as they resign in order to make way for younger scholars in the field. They will be recognized by the IJCU as Leaders in Understanding for their significant roles in the group over many decades.
The Wallenberg Lecture is named for Raoul Wallenberg, a Swedish diplomat who saved tens of thousands of Budapest Jews from the Nazis during the last year of WWII. He was taken into Soviet custody just days after Budapest was liberated and was never again accounted for by Western sources; some Soviet reports put his death in 1947 in a Moscow prison.
Each year since 1985, Muhlenberg College and the IJCU have paid tribute to his courageous moral action on behalf of others with a public presentation by a significant scholar or public figure. Since the Institute's inception in 1989, the event has included the honoring each year of one or more local individuals who are recognized for their courageous moral action on behalf of others.
The Wallenberg Program and Tribute30 Years of Memorial and Inspiration at Muhlenberg College
1985 Performance by the Liberty Bell Ensemble
Presentation of Righteous Gentile Award to Adele Farrago
Awarding of honorary doctor of humane letters in absentia to Raoul Wallenberg
1986 Chaim Potok, novelist
"Suffering and Jewish Art"
1987 David K. Shipler, journalist
"Human Rights: A Journalist's View"
1988 Robert Jay Lifton, psychiatrist (City University of New York)
"Responsibility and Public Policy"
1989 Richard Rubenstein, philosopher (Florida State Univesrity)
"Living Ethically in a Post-Holocaust Age"
1990 Krister Stendahl, theologian (Harvard Unviersity)
"Jews and Christians in a Multi-religious Society"
1991 Eva Fleischner, biographer (Montclair State College),
"When Compassion is a Crime"
1992 David B. Ruderman, historian (Yale University)
"Tragedy and Transcendence, 1492-1992: The Expulsion of the Jews from Spain and its significance for Jewish and Christian History"
1993 The Hon. Paul Simon, Unites States Senator, Illinois
"The Future of American Pluralism"
1994 Multi-Arts Presentation (Music, Dance, Dramatic Reading)
"New Leaves on the Tree of Life"
1995 Thomas Keneally, novelist
"The Story of Schindler's List"
1996 Hubert G. Locke, sociologist
"When 'the Center Does Not Hold': The Crisis in Intergroup Relations in America"
1997 Irving (Yitz) Greenberg, rabbi and philosopher
"Absolutism, Relativism, and Pluralism: Reflections on Religions, Their Truths and Their Claims"
1998 David Wyman, historian
"America and the Holocaust"
1999 Dr. Nechama Tec, historian
"Defiance to Tyranny"
2000 Nane Annan, niece of Raoul Wallenberg, UN representative
"Raoul Wallenberg & His Message for Us Today"
2001 Ron Kronish, rabbi and interfaith leader (Interreligious Coordinating Council in Israel)
"The Other Peace Process"
2002 Claudia Stevens, performer
"A Table Before Me"
2003 James Carroll, author and critic (Boston Globe)
"The Critic from Within: The Courage to Reform in Religious Communities"
2004 Amy-Jill Levine, biblical scholar (Vanderbilt University)
"Why's a Nice Jewish Girl Like You Teaching the Gospels in a Place Like This?"
2005 Yehezkel Landau, interfaith leader (Hartford Seminary)
"Healing the Holy Land: Interreligious Peace Building in Israel / Palestine"
2006 Nicholas Kristof, journalist (New York Times)
"Darfur: First Genocide of the 21st Century"
2007 Victoria J. Barnett, historian (US Holocaust Memorial Museum)
"Unfinished Hero: Dietrich Bonhoeffer & the Holocaust"
2008 Eugene Fisher, interfaith leader (US Conference of Catholic Bishops)
"Recent Developments in Catholic-Jewish Relations"
2009 Peter A. Pettit, theologian and interfaith leader (IJCU)
"New Courage for a New Era"
2010 Yossi Klein Halevi, author and activist (Shalom Hartman Inst.)
"When Borders Close, Can the Heart Remain Open?"
2011 Rabbi Irving (Yitz) Greenberg, rabbi and philosopher
"Where Was God? What Was God Doing? Further Reflections on the Holocaust"
2012 Karla Suomala, biblical and interfaith scholar (Luther College)
"Jewish-Christian Engagement in the 21st Century: the New (con)Texts."
2013 Yehuda Kurtzer, President, Shalom Hartman Inst., N. America
"Beyond Brokenness: Negotiating Power from a Tradition of Victimhood"
2014 Mary Boys (Union Theol. Sem., NYC) and Ruth Langer (Boston College), theologians and religious educators
"Overhearing our Own Prayers: Jewish and Christian Worship in an Age of Religious Pluralism"
Past Wallenberg Honorees:
1992 Ira Born
1993 Dr. Darrell Jodock
1994 The Rev. Harold S. Weiss and Irvin J. Borowsky
1995 Dr. Eugene J. Fisher
1996 Drs. Roy and Alice Eckardt
1997 The Rev. Edward Flannery
1998 Joseph and Rita Scheller
1999 The Rev. Dr. William P. Barker
2000 Bernard Frank, Esq. and Dr. Jonathan Tenzer
2001 Arthur R. and Kathryn P. Taylor
2002 Jeanette Eichenwald
2003 Jeanette and William Seaman
2004 The Rev. Dr. Franklin Sherman
2005 Alvin Mishkin
2006 The Rev. Dr. John Reumann
2007 Cerf & Lee Berkley and Ralph & Roberta Longsworth
2008 The Rev. Daniel Gambet
2009 Patty Carlis
2010 Rev. Dr. Christine Nelson
2011 Rabbi Dr. Irving R. Greenberg
2012 The Rev. Dr. Walter Wagner
2013 Ilene Wood