News Stories 2014
New Hillel Director Named at Muhlenberg College

Rabbi Melissa B. Simon has been named the new Jewish Chaplain/Hillel director at Muhlenberg College.



Wed, 19 Mar 2014 13:06:00 EDT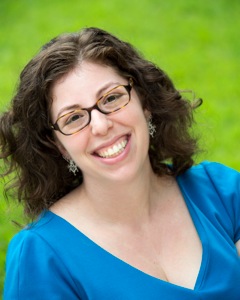 Currently the director of lifelong learning at Congregation Shir Tikvah in Minneapolis, MN, she will begin her duties at Muhlenberg on July 14, 2014.
In her new role, Simon will serve as part of the College's interfaith ministry team, providing religious and community-building opportunities to Jewish students through the College's Hillel. She will be the head of the Hillel staff, implementing their mission of building and sustaining a vibrant, meaningful and pluralistic Jewish campus community. Working closely with students, faculty and staff, the College Chaplain and other religious life colleagues, and with the local Jewish community, Simon will provide strategic vision, leadership and managerial oversight for Hillel, ensuring that the organization is an energetic enterprise and a focal point for Jewish life on campus.
"Rabbi Simon will bring tremendous energy to the role of Jewish Chaplain/Hillel director at Muhlenberg. She is eager to serve our diverse Jewish community, and she will be a strong addition to our interfaith religious life team," says Rev. Callista Isabelle, College Chaplain. "She quickly impressed those who met her during the search process with her passion for Judaism and her desire to work with young adults and others in the community."
During her tenure at Shir Tikvah, Simon was engaged in rabbinic duties, including counseling, pastoral care, conversions, sermons, and leading religious services. She helped to transform the congregation's adult and youth education programs, and developed a more coherent social justice program.
Simon earned her B.A. in women's studies from Mount Holyoke College in 2004. She was ordained in 2010 at Hebrew Union College – Jewish Institute of Religion, where she also earned an M.A. in religious education in 2008 and an M.A. in Hebrew literature. While at HUC-JIR, she was named a Mandel Fellow, studying visionary leadership and Jewish education. In 2013, Simon was one of 20 rabbis selected in North America for the prestigious Rabbis Without Borders fellowship with The National Jewish Center for Learning and Leadership (CLAL). The fellowship is awarded to nurture those rabbis that CLAL believe will be the next generation of spiritual innovators.
She has served as a rabbinic leader for Jewish Community Action, a board member for the Minnesota Religious Coalition for Reproductive Choice, and a faith organizer for Minnesotans United for All Families.
Jewish life at Muhlenberg is active and vibrant. The College's Hillel program was the first small liberal arts college in the country to achieve Hillel Foundation status. Currently, Muhlenberg has more than 700 Jewish students – 31.8% of the student body – and is one of the most active Hillel affiliates in the country. Muhlenberg also has been nationally recognized for its kosher dining program, which is fully integrated with the College's meal plan.
The College Hillel House was on Liberty Street until 2000, when it moved to its current location at 2238 Chew Street. In 2011, the house underwent major renovations, including a major addition that tripled the size of the house. The new site includes a 300-seat space for Shabbat Dinners, prayer space, classroom space, offices and student lounge areas.