News Stories 2014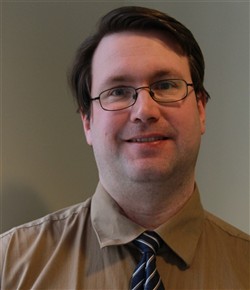 Political Scientist Scott Lemieux to Discuss the Supreme Court and Voting Rights

Scott Lemieux presents "From the Party of Lincoln to the Party of Calhoun: The Supreme Court and Voting Rights in Historical Perspective," on Wednesday, September 17, 2014 at 7:30 p.m. in Miller Forum, Moyer Hall.



Fri, 12 Sep 2014 10:30:00 EDT

Lemieux is associate professor of political science at St. Rose College.

This Center for Ethics event is free and open to the public, and is co-sponsored by the office of the provost and the department of political science, in honor of Constitution Day.

In 2013, the Supreme Court ruled that an important provision of the Voting Rights Act exceeded the powers of Congress. This talk will explain how the Supreme Court came to believe that a statute that passed with nearly unanimous support of Congress and is explicitly authorized by the 15th Amendment was unconstitutional. Lemieux will view Shelby County in the context of other attempts by the Supreme Court to limit the ability of Congress to protect civil rights. He will also discuss how mobilization (often in the fact of state violence) was crucial to the original Voting Rights Act, and the potential for mobilization to mitigate the damage of Shelby County.

The talk is part of the year-long Center for Ethics series, Civility and Disobedience, under the direction of Brian Mello, associate professor of political science, and Christine Sistare, professor of philosophy.

Each year, the Center for Ethics sponsors an intensive series designed to encourage discussion and reflection on a timely, pertinent topic. Center for Ethics programs are free and open to all members of the Muhlenberg campus and the local community.

Constitution Day (or Citizenship Day) is an American federal observance that recognizes the adoption of the United States Constitution and those who have become U.S. citizens. It is normally observed on September 17, the day the U.S. Constitutional Convention signed the Constitution in 1787 in Philadelphia.