News Stories 2014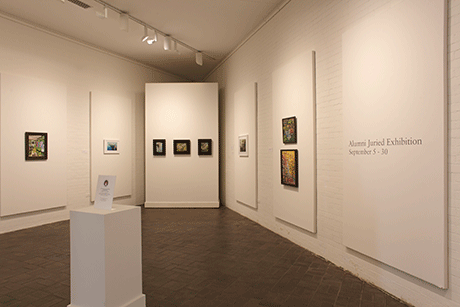 Second Annual Alumni Juried Exhibition of Small Work

Artists to be honored at reception during Reunion & Homecoming Weekend.



Wed, 06 Aug 2014 16:35:00 EDT

The Martin Art Gallery and Alumni Relations Office are proud to announce the Second Annual Alumni Juried Exhibition of Small Work, September 5th – 30th in the Galleria Lobby of the Baker Center for the Arts. The artists: Ed Bonekemper '64, Greta Brubaker '04, David Deakin '69, Meredith Cole Erikson '99, Julie Smith Golin '84, Philip Jurus '59, Patricia Hoffman '64, Stephen Hoppe '04, Beth Murphy '04, and Michael Perrone '89 represent a wide spectrum of reunion year classes. Their compelling works of art cover a wide range of subjects and equally diverse media including digital art, photography, painting, and sculpture.

The exhibition is free and open to the public as well as to the campus community, daily 9:00 AM – 10:00 PM. A reception to honor the artists will be held during Reunion & Homecoming Weekend, Saturday, September 13, 2 – 3:30 PM.