News Stories 2015
Karen Dearborn, professor of dance, and Morgan Reilly '15 honored by Allentown Arts Commission

The Arts Ovation Awards honor arts organizations and individuals whose achievements have had a significant and positive impact on the citizens of Allentown and the quality of life in the Allentown cultural community.



Mon, 20 Apr 2015 16:32:00 EDT

Karen Dearborn, professor of dance, and Morgan Reilly '15 will be recognized at the Allentown Arts Commission's Arts Ovation Awards 27th annual ceremony on May 14 at 5:30 p.m. at the Renaissance Hotel at the PPL Center.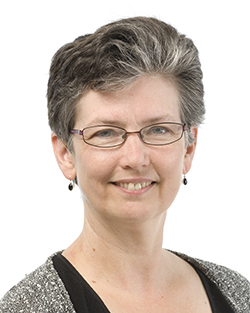 Dearborn is the founder and director of dance for Muhlenberg College. She has choreographed more than 80 works in concert dance, theatre and musical theatre, including National Tours of the Tony Award-winning National Theatre of the Deaf and Equity theatre companies. As a dancer, she performed professionally for 12 years in concert dance and musical theatre productions. Her research interests include performance studies, disability studies, and dance pedagogy, and her writing has been published in the Journal of Dance Education and the book Performing Magic on the Western Stage. She has presented papers at numerous conferences including National Dance Educators Organization (NDEO), Congress on Research in Dance and the National Dance Association. Currently she is Treasurer of the American College Dance Festival Association (ACDFA) a member of CORPS de Ballet International, NDEO, Society of Dance History Scholars and AEA. She has received the Christian R. and Mary F. Lindback Foundation Award for Distinguished Teaching and the Ruth and Joe Spira Award for Excellence in Teaching.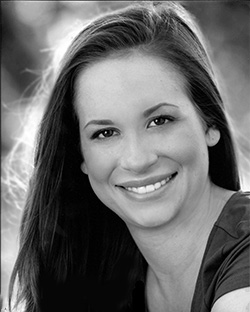 Reilly has performed locally and regionally at venues as varied as Muhlenberg College, Civic Theatre of Allentown, Pennsylvania Playhouse, Cedar Crest College, Miller Symphony Hall, New York University, Bucks County Playhouse, The 37th Street Theatre (NYC) and Parkland High School. She was most recently seen as Inga in "Young Frankenstein" at Civic, where she has also appeared in "Urinetown," "Spring Awakening," and "Gypsy." A record setting eight-time Freddy Award nominee, she received the award for Outstanding Featured Performance by an Actress in 2009 and the Most Valuable Player Award in 2011. This past year she received the ABE Award for Outstanding Performance by an Actress (Musical, Community Theatre) for her performance in "Urinetown." An avid singer/songwriter, she has an active following on YouTube and has performed as a solo artist at the State Theatre in Easton, Muhlenberg College, New York University, Don't Tell Mama's (NYC). She served as a guest vocalist for The Piano Men at Miller Symphony Hall.
The Allentown Arts Commission serves the community as an advocate and resource to nurture, promote and sustain the arts in Allentown. The commission's signature annual event, The Arts Ovation Awards, honors arts organizations or individuals whose achievements have had a significant and positive impact on the citizens of Allentown and the quality of life in the Allentown cultural community. Tickets for this year's ceremony are available at www.civictheatre.com/artsovation.
Founded in 1848, Muhlenberg is a highly selective, private, four-year college located in the Lehigh Valley of eastern Pennsylvania, affiliated with the Evangelical Lutheran Church of America. Muhlenberg offers programs in the liberal arts and sciences, along with selected pre-professional studies and a number of interdisciplinary majors.