News Stories 2016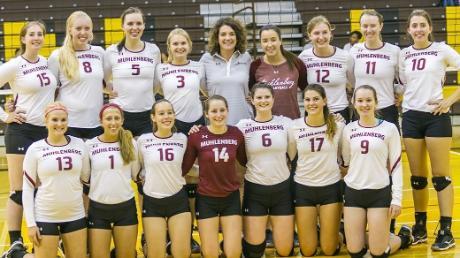 Volleyball coach Alexa Keckler earns 100th win at Muhlenberg

Keckler reached the 100-win milestone at Muhlenberg as the volleyball team went 3-1 at the season-opening Rowan Labor Day Invitational.



Wed, 07 Sep 2016 15:31:00 EDT

The Mules rebounded from a sweep at the hands of nationally ranked Eastern with sweeps of Emmanuel and Widener sandwiched around a five-set defeat of host Rowan. Sophomore Shannon Hubert and freshman Maggie Enestvedt were named to the all-tournament team.

Keckler, in her seventh season with the Mules, has a career record of 100-80, including an 84-41 (.672) mark since 2012. She spent five years at Gettysburg before coming to Muhlenberg and has a combined record of 196-135.

This article is an excerpt and can be viewed in its original form on MuhlenbergSports.com.