Martin Art Gallery
Upcoming Exhibitions

‌‌‌
Katya Grokhovsky: System Failure
February 14 - April 10, 2018


Opening Reception 2.14.18 5-6:30pm
Public Performance in the gallery March 14 5pm
Artist Talk March 21 5 - 6pm
April 10, closing performance 5pm
---
The Particular Past
February 14 - May 20, 2018
Image: unauthorized copy of Gilbert Stuart's portrait of Washington Foeiqua [Chinese], 1800 - 1805, Reverse painting on glass. From Muhlenberg's Florence Foerderer Tonner Collection
The Particular Past Curated by Paul M. Nicholson
Tom Bendtsen, Sharka Hyland, Andrew Johnson, Bang Geul Han, Donald Porcaro, Jessica Posner, Jessica Walker
In the Galleria Space: 2.14 – 5.20
Opening Reception 2.14 5 – 6:30pm
---
Visiting artist Hope Esser : Public Artist Talk
Feb 28th 5 – 6pm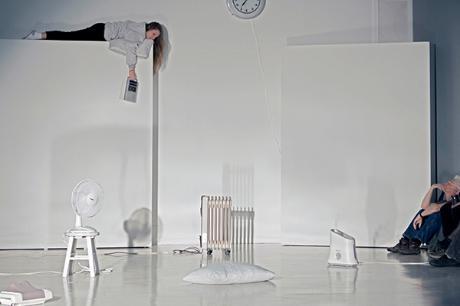 Image: Instructions for Care, Defibrillator, Chicago, IL, 2017 courtesy of the artist
Hope Esser is a multidisciplinary artist working in performance, video, and sculpture. She earned her BA in Studio Art and Art History from Oberlin College and her MFA from The School of the Art Institute of Chicago, where she was awarded the Toby Devan Lewis Fellowship and the James Nelson Raymond Fellowship. She has been an artist-in-residence at ACRE, Triangle Arts Association, the Watermill Center, Links Hall, Hatch Projects, and Ox-Bow, where she was a recipient of the Joan Mitchell Scholarship. She has performed and exhibited at the Watermill Center (Long Island, NY), Gallery 400 (Chicago, IL), The Hills Esthetic Center (Chicago, IL), Grace Exhibition Space (Brooklyn, NY), NARS Foundation (Brooklyn, NY), Chicago Artists Coalition (Chicago, IL), Defibrillator (Chicago, IL), and La Esquina Gallery (Kansas City, MO), among others. She teaches at the School of the Art Institute of Chicago. She has upcoming exhibitions at Roots & Culture (Chicago) and Ex-girlfriend (Berlin, Germany).
---
Thesis Preview at Gallery Petite, Brooklyn NY
April 6, 2018
Image: courtesy of Ty Tripoli
MAG on the road @ Gallery Petite, Brooklyn NY
Muhlenberg Seniors will show their work in an eclectic Bushwick gallery sponsored and organized by Martin Art Gallery, and the Office of Alumni Affairs.
Reception FRIDAY 4.06.18, 6 – 8 pm at Gallery Petite, 114 Wilson Avenue, Brooklyn, New York 11237
[to coincide with alumni mixer, nearby, organized by alumni affairs 7:30 – 9pm]
---
Muhlenberg Thesis Exhibition
5.2 – 5.19
Opening Reception 5.2 5 - 6:30pm
---
All art images and content are the property of Martin Art Gallery, Muhlenberg College, Allentown, PA. Any reproduction or distribution of this material without the expressed, written consent of the Martin Art Gallery is prohibited and a violation of federal law. All rights reserved.