Mathematics & Computer Science
Dr. Penelope Dunham ‌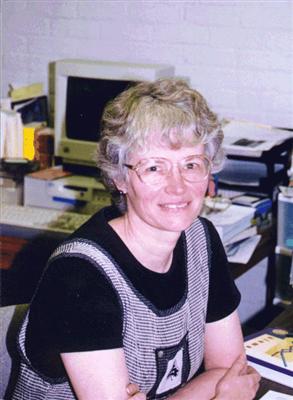 ‌Professor of Mathematics
Education
B.S., St. Mary-of-the-Woods College
Ph.D., The Ohio State University
Biography
Before I came to Muhlenberg College in 1992, I taught mathematics in both large universities (Ohio State, Indiana University Southeast) and small liberal arts colleges (Hanover College in Indiana, Wittenberg University in Ohio).
Teaching
My teaching responsibilities run the gamut from introductory courses like Calculus I and II and Statistical Methods through advanced courses like Abstract Algebra. In the last few years I have developed and offered two additions to the Muhlenberg curriculum:

Mathematics for Elementary Teachers prepares preservice teachers in the foundations of elementary mathematics, and Transition to Abstract Mathematics gives math majors an introduction to proof and mathematical writing.
Scholarly Activities
My research interests involve the use of graphing technology in undergraduate mathematics instruction. I began using graphing calculators in 1987 at Ohio State, where I worked with Bert Waits and Frank Demana in the Ohio State Calculator and Computer Precalculus Project (C2PC). Later I served as supplements manager for several of Waits and Demana's textbooks. My dissertation was a study of gender and confidence issues related to calculator use in precalculus. I frequently speak about technology, graphing difficulties, and gender issues at national and regional meetings, and have written several articles on those subjects.
Recently, I presented two papers in Japan at the Ninth International Congress for Mathematics Education and the T3 Worldwide Conference. Currently, I am developing an article on equity issues related to teaching mathematics with technology.
As a charter instructor in the College Short Course program sponsored by Texas Instruments and Ohio State, I have given calculator workshops throughout the country to teach other college faculty how to use graphing calculators effectively in their own classrooms. Currently, I serve on the Executive Committee of the EPADEL Section of MAA and the Oral History Task Force for the National Council of Teachers of Mathematics.
I have been a technology consultant to the College Board for AP Calculus, a Project NExT consultant for the 1999 Fellows, and a co-editor of "Connecting Research to Teaching," a department in the NCTM journal Mathematics Teacher.