United Nations Correspondent Speaks on "Inequality and Violence: The Wide World of Women"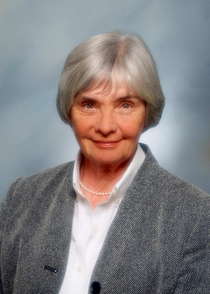 Barbara Crossette '63, United Nations correspondent for The Nation magazine and former foreign correspondent for The New York Times, presents "Inequality and Violence: The Wide World of Women."
Wednesday, March 5, 2014 11:35 AM
Crossette's talk is part of the year-long series, Freedom, Personhood and Justice, sponsored by the College's Lectures and Forums Committee and the women's and gender studies program. This event will be held on Tuesday, March 11, 2014 at 7:00 p.m. in Miller Forum, Moyer Hall and is free and open to the public.
Crossette is a member of the Council on Foreign Relations, a trustee of the Carnegie Council on Ethics in International Affairs and a member of the editorial board of the Foreign Policy Association. She is also a member of the College's Board of Trustees and currently serves on the Diversity Strategic Planning Committee.
She is the author of several books on Asia, including So Close to Heaven: The Vanishing Buddhist Kingdoms of the Himalayas (Alfred A. Knopf, 1995) and a collection of travel essays about colonial resort towns that are still attracting visitors more than a century after their creation, The Great Hill Stations of Asia (Westview Press, 1998). In 2000, she wrote a survey of India and Indian-American relations, India: Old Civilization in a New World, for the Foreign Policy Association in New York. She is also the author of India Facing the 21st Century (Indiana University Press, 1993).
Freedom, Personhood and Justice is meant to stimulate ideas about justice and democracy through an exploration of the lived and legal experience of norms. The series will foreground the nature of the problems of racism, sexism, and other systems of exclusion. The structure of our inquiry is pragmatic, investigating societal practices that strive for the ideals of equality, fairness, unbiased thinking, freedom and liberty, among other related concepts.