A Member of the Muhlenberg College Faculty is Promoted and Another Receives Tenure
Susan Kahlenberg was promoted and Brooke Vick was granted tenure by the Board of Trustees on the recommendation of President John I. Williams, Jr. and Provost Kathy Harring.
By: Kristine Yahna Todaro Friday, November 2, 2018 05:00 PM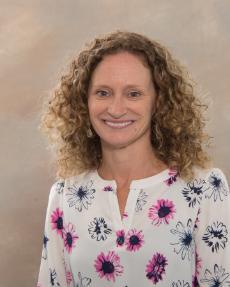 Susan Kahlenberg, media and communication, was promoted to professor during the October 2018 Board of Trustees meeting.
Kahlenberg's research is guided by cultivation theory and the connections across media industries, images and effects. Using content analysis, she explores gender representations in toy commercials, studying the images and characterizations to which audiences have broad-based exposure; the industries that produce and distribute these images; and their impact on people's attitudes, behaviors and values.
Courses taught by Kahlenberg include Media Advocacy, Media & Society: Reality TV and Children & Communication seminar. Her teaching reflects the Media & Communication department's social justice foundation and contributes to interdisciplinary programs on campus, including public health and women's and gender studies. She also teaches blended and community-engaged learning courses, partnering with organizations within the Lehigh Valley.
Kahlenberg earned her B.A. from Muhlenberg, her M.A. from the University of Delaware and her Ph.D. from Temple University.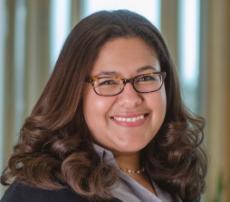 Brooke Vick was awarded tenure as an associate professor of psychology during the October 2018 Board of Trustees meeting.
Vick joined Muhlenberg in Fall 2018 as associate provost for faculty and diversity initiatives, a new administrative role supporting faculty development in pedagogy, curriculum, scholarship and leadership. She is also fulfilling a leadership role in Muhlenberg's diversity, inclusion and equity efforts, tracking the implementation of Muhlenberg's Diversity Strategic Plan and contributing to the development of policies and practices that help sustain a diverse, inclusive and equitable community.
Vick earned her B.A. in psychology, with a minor in women's studies and a concentration in theater, from Colorado College and her M.A. and Ph.D. in social psychology from the University of California, Santa Barbara.