Muhlenberg Hosts Poet Jeff Dolven for Annual Brown Lecture
The John D.M Brown Lecturer series is presented by the College's Department of English Literatures & Writing
Monday, March 21, 2022 11:05 AM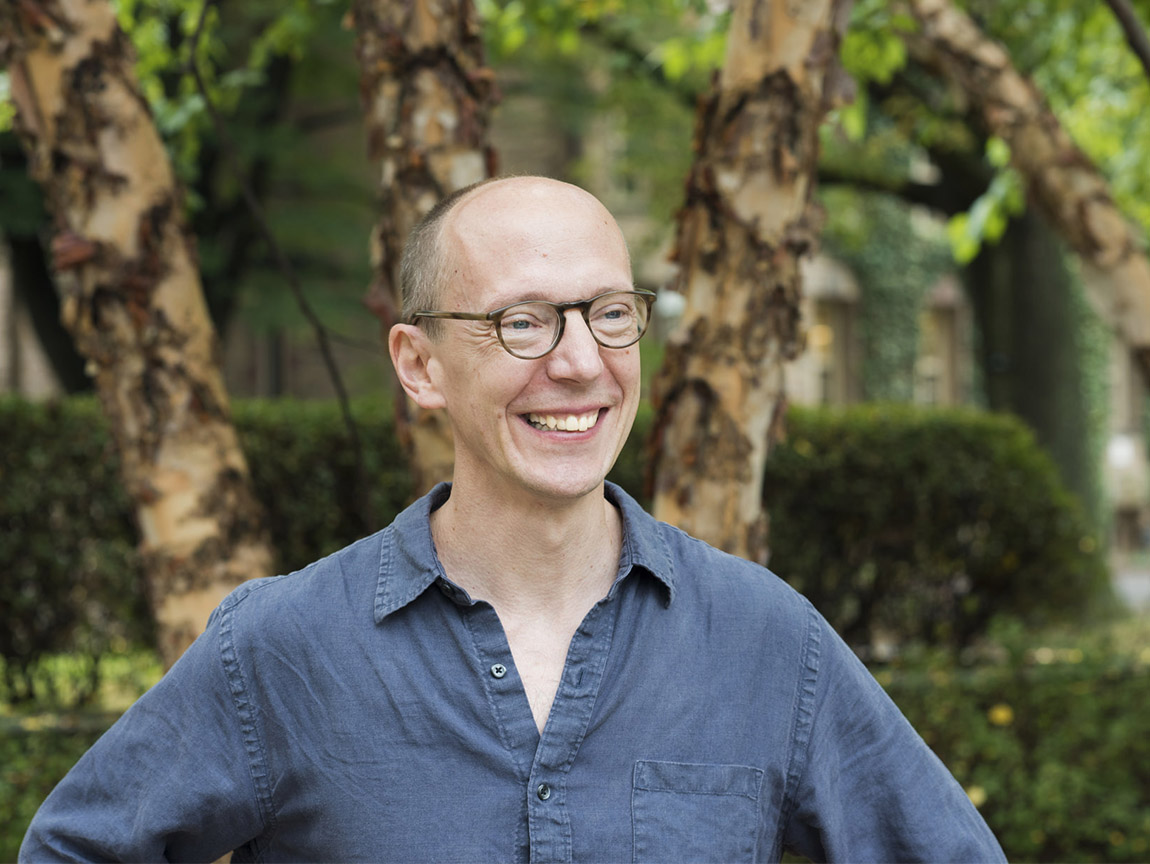 Jeff Dolven will deliver the 2022 John D.M. Brown Lecture. Photo Courtesy of Princeton University
The event will be held on Wednesday, April 6 at 7 p.m. in Miller Forum, Moyer Hall, and is free and open to the public.
Jeff Dolven is a professor of English at Princeton University, where he teaches poetry and poetics. He is the author of three books of criticism, Scenes of Instruction (Chicago 2007), Senses of Style (Chicago 2018) and Take Care (Cabinet 2017), as well as a book of poems, Speculative Music (Sarabande 2013). His poems are frequently published in magazines and journals in the United States and the United Kingdom.
Dolven was the founding director of Princeton's Interdisciplinary Doctoral Program in the Humanities and is an editor-at-large at Cabinet magazine. He completed bachelor's degrees in philosophy and English from Yale and Oxford Universities, respectively, and his Ph.D. in English from Yale.
The John D.M. Brown Lecture is held annually during the spring semester at Muhlenberg College. John D. M. Brown graduated from Muhlenberg in 1906 and joined the Muhlenberg faculty in 1912. Brown was a remarkably versatile scholar and teacher who taught courses not only in English and American literature, but also in Italian, Spanish, French and art history. He was especially devoted to the literature of the English Renaissance, particularly to plays and poems of Shakespeare.
For more information on John D.M. Brown and the lecture series that bears his name, visit the English literatures & writing website.