Featured Story
Muhlenberg College Receives $1 Million Commitment for Endowed Professorship in Neuroscience
Dr. Jeremy Teissere selected as the Stanley Road Endowed Chair
Friday, March 28, 2014 04:22 PM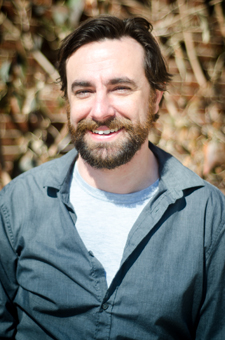 A family, which chooses to remain anonymous, has committed $1 million to Muhlenberg College. Along with $250,000 from a previously announced matching fund challenge, the gift will establish the Stanley Road Endowed Chair in Neuroscience.
Dr. Jeremy Alden Teissere, associate professor of biology and neuroscience, and director of the neuroscience program, has been selected as the inaugural Stanley Road Professor of Neuroscience. Teissere graduated from Willamette University with a B.A. in English and received his Ph.D. in neuroscience from the University of Wisconsin. Both his graduate work as well as his postdoctoral study at Emory University were supported by fellowships from the National Institute of Mental Health. Teissere's research has long centered on resolving the biochemical basis of anxiety. He has a particular interest in understanding the structure and function of the specific neurotransmitter receptors that are targeted by anxiety-reducing drugs, such as benzodiazepines, barbiturates, and most recently, plant extracts, such as kava kava and passionflower.
"Our hope for this endowment is that it enhances the College's mission in retaining and attracting talented professors in neuroscience who have a passion for both teaching and research at the undergraduate level," said the donors.
Teissere was hired in 2003 to catalyze the development of the College's popular neuroscience major, the sixth largest and fastest growing major at Muhlenberg, and currently one of the highest enrolled neuroscience programs among liberal arts colleges in the United States. Since arriving at the College, he has built research collaborations with 35 students in his lab, resulting in five undergraduate honors theses and several presentations at regional and national meetings.
He has also spearheaded the creation of the neuroscience major curriculum, including four required core courses in neuroscience that introduce students to the enormous interdisciplinary breadth of the field, from neurotransmitters to consciousness. Teissere is a previous recipient of the Paul C. Empie Memorial Award for distinguished teaching and service.
"Endowed chairs are one of the highest honors a college or university can bestow on a faculty member," added Muhlenberg College President Randy Helm. "We are tremendously grateful to the donors who made this marvelous gift so that we can recognize Professor Teissere's academic leadership and extraordinary teaching ability."
Launched in September, the College's $11 million matching fund challenge has also attracted more than $4 million in new gifts and pledges. The Stanley Road Chair is the fifth named professorship at Muhlenberg College. The others include The Rita and Joseph Scheller Endowed Chair for the RJ Fellows Program, The William D. '49 and Virginia D. Miers Chair in Entrepreneurial Studies and Business, The Truman L. Koehler '24 Endowed Chair of Mathematics and The Sarkis Acopian Professor of Ornithology and Conservation Biology.