Human Resources
Job Opportunities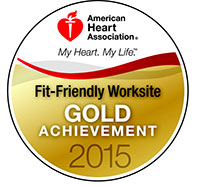 Founded in 1848, Muhlenberg College is a highly selective, coeducational, residential college of liberal arts and sciences located in eastern Pennsylvania's picturesque Lehigh Valley. The campus is about one hour north of Philadelphia, 90 minutes west of New York City and in close proximity to the AppalachianTrail. The College currently enrolls more than 2,200 full-time day students and has enjoyed steadily increasing selectivity and student quality.
Detailed job descriptions are created in PDF formats, which require Adobe Acrobat Reader to display. If you do not have this product, please install a free copy.
Please follow the application instructions specific to each of the positions below. For more information about the College, visit our web site at http://www.muhlenberg.edu.
An Equal Opportunity Employer, Muhlenberg College is committed to valuing and enhancing diversity and encourages applications from individuals who can contribute to the diversity of our community.

Last updated: September 14, 2017