'Berg Named a 2014 Best Private College by Kiplinger's Personal Finance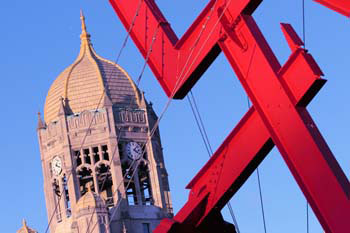 Kiplinger's Personal Finance has included Muhlenberg College on its list of the country's best values in private colleges.
Thursday, October 17, 2013 09:31 AM

Kiplinger's annual list ranks 100 private universities and 100 liberal arts colleges. Muhlenberg ranks 62nd, up from 65th last year. The full list is available online now at www.kiplinger.com/links/college.
Muhlenberg College and the other schools included in the 2014 lists represent the colleges that provide high-quality academics at a reasonable cost during these continued tough economic times. The colleges exemplify the attributes parents and students look for in higher education, including small class sizes, a good freshman retention rate and a high four-year graduation rate. Many schools, including Muhlenberg have appeared on the list multiple times.
Although private schools generally carry higher sticker prices than in-state prices at public schools, private schools can actually be cheaper than public schools because of their generous financial aid.
"With President Obama's recent emphasis on rating colleges and universities based on their value, our rankings serve as a valuable resource to help students and families make more informed choices," says Janet Bodnar, editor of Kiplinger's Personal Finance magazine. "Combining a high-quality education with an affordable price tag is a challenge, but the colleges on this year's list offer the best of both worlds."
Muhlenberg College is a private, highly selective, four-year liberal arts college located in Allentown, Pa. The College prides itself on the deep sense of community present on campus, close student-faculty relationships and collaboration, small classes and great outcomes in terms of graduate school and entry-level career placement. 'Berg aims for its graduates to be knowledgeable about diverse cultures, to be able to express ideas with clarity and grace and to be committed to life-long learning. Muhlenberg offers 40 majors and a number of popular pre-professional programs. An effective indicator of students' happiness, the retention rate of the College—the percentage of first year students who choose to return for their sophomore year—is a very high 93%.As for affordability, the goal of Muhlenberg's Office of Financial Aid is simply to provide access to the College. It strives to provide as much need-based and non-need-based aid as possible. The average need-based financial aid package for first year students is currently $24,762 while the average non-need-based award for first-year students is $12,215. Approximately 89% of first year students have some type of financial aid.
Kiplinger's rankings measure academic quality and affordability. Academic criteria include the student admission rate (the number of students accepted out of those who apply), the test scores of incoming freshmen, the ratio of students to faculty members, and the four- and five-year graduation rates. On the cost side, Kiplinger's measures the sticker price, the availability and average amount of need-based and merit-based financial aid, and the average student debt at graduation. Many of the schools on the top 100 list have appeared in Kiplinger's rankings in previous years, demonstrating that these schools consistently deliver good value.