Career Opportunities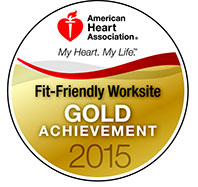 Thank you for your interest in employment opportunities with Muhlenberg College! Founded in 1848, Muhlenberg is a highly selective, private, four-year residential, liberal arts college located in Allentown, Pennsylvania, approximately 60 miles northwest of Philadelphia and 90 miles west of New York City. With an undergraduate enrollment of approximately 2,200 students, Muhlenberg College is dedicated to shaping creative, compassionate, collaborative leaders through rigorous academic programs in the arts, humanities, natural sciences and social sciences as well as selected pre-professional programs, including accounting, business, education and public health.
We update our list of employment opportunities often so please check back regularly - if you don't see your dream job today, it may be here tomorrow! Detailed job descriptions are created in PDF formats, which require Adobe Acrobat Reader to display. If you do not have this product, please install a free copy.
A list of available opportunities (by department) is provided below. A complete list of openings (by title) is available here. To apply, please follow the instructions specific to each position. Thank you.
An Equal Opportunity Employer, Muhlenberg College is committed to valuing and enhancing diversity and encourages applications from individuals who can contribute to the diversity of our community.
Last updated: July 13, 2020
Muhlenberg College Annual Crime Reporting- As provided by the Jeanne Clery Disclosure of Campus Security Policy and Campus Crime Statistics Act of 1998, prospective employees of Muhlenberg College are entitled to request and receive a copy of the College Annual Security Report (ASR). The ASR can be accessed at http://www.muhlenberg.edu/annualsecurityreport . This report includes crime statistics on certain reportable crimes, as well as Muhlenberg College Safety Policies. The report also includes institutional policies concerning campus safety and police, such as policies concerning alcohol and drug use, crime prevention, the reporting of crimes, sexual assault and other matters. Anyone wishing a paper copy of the ASR may contact the Campus Safety Office at 484-664-3112.