College Choir and Chamber Singers "Clap Hands"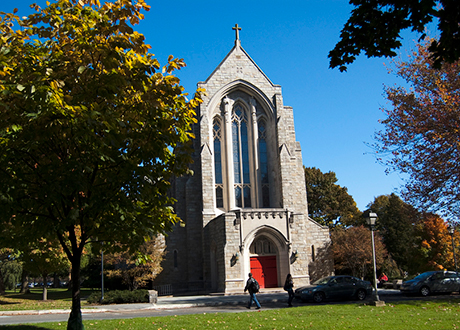 Family Weekend concert highlights 20th century classical and jazz works by Jewish American composers
Friday, November 1, 2013 01:57 PM
The Muhlenberg College Choir and the Muhlenberg College Chamber Singers will perform the family weekend concert, "Clap Hands," on Saturday, November 2, at 11:30 a.m in Egner Memorial Chapel. This event is free and open to the public.
The concert will feature all-Jewish composers, including Leonard Bernstein's "Chichester Psalms," a piece by Muhlenberg alumna Andrea Clearfield '82, and close jazz harmony by the Gershwins, Irving Berlin, Richard Rodgers and Harold Arlen.
At this performance, the Muhlenberg singers will be joined by the choir of St. John's Lutheran Church, Allentown, under the direction of Stephen Williams, Muhlenberg College Organist.
This concert will be presented again at St. John's Lutheran Church, 37 South Fifth St., Allentown, on Sunday, November 17th, at 4 p.m.