Faculty Promotions Announced
Muhlenberg College is pleased to announce the following faculty members have been promoted to Professor by the Board of Trustees.
Monday, April 29, 2013 03:34 PM
Dr. Luba Iskold has been promoted to Professor of languages, literatures & cultures. She is the director of the Language Learning Center, director of the Russian Studies Program and advisor to the Russian Club. Since her arrival at Muhlenberg College in 1995, she has been teaching a variety of courses, including all levels of Russian language, Advanced Conversation & Composition, Readings in Russian Literature, Russian Culture & Civilization, 20th Century Russian Literature in Translation, and First Year Seminar: "Strangers in Paradise," as well as directing independent studies on the post-communist art and novel.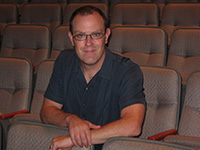 Dr. James Peck has been promoted to Professor of theatre & dance. Peck has directed at theatres throughout the U.S., including the New York Shakespeare Festival, Syracuse Stage and the Hangar Theatre. He is a founding member of the performance laboratory Parade Ground Unit. He has published numerous scholarly articles in academic journals and has chapters in books from major university presses. He serves as editor of Theatre Topics. His intellectual interests include the theory and practice of directing, performance studies, Restoration and eighteenth-century British theatre history and contemporary African theatre. Peck has taught at the Yale School of Drama, the New York University Tisch School of the Arts and the Playwrights Horizons Theater School.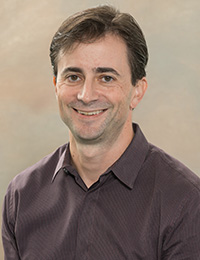 Dr. Mark Sciutto has been promoted to Professor of psychology. Sciutto has been at Muhlenberg since the Fall of 2001. He teaches Psychological Statistics, Research Methods, Abnormal Psychology, Psychological Assessment,
Developmental Psychopathology, and Advanced Research in Psychology. His research focuses on the role that knowledge and misconceptions of Attention-Deficit/Hyperactivity Disorder (ADHD) might play in families' help-seeking behavior. He is also researching issues of stigma related to Asperger's Syndrome and Autism.