Living Writers Series Brings Acclaimed Authors to Campus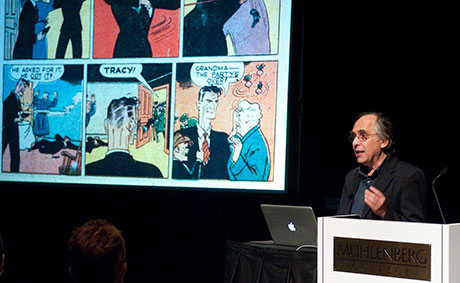 "Living Writers," brings six burgeoning and established authors to campus. Readings and book signings open to the public
Wednesday, August 28, 2013 03:55 PM
This fall, the Muhlenberg College English Department will sponsor the semester-long course "Living Writers," which brings six burgeoning and established authors to campus. In addition to interacting with students, each author will hold a public reading and book signing, all of which are free and open to the public.
Students enrolled in the course read recent works from the selected authors and then interact with the writers directly as they visit campus for a day. Writers attend classes, have lunch with students and then give a public reading of their work in the evening.
For more information on the series, please the English Department website.
Fall readings will include:
Cristina García, novelist
September 9, 7:00 p.m.
Miller Forum, Moyer Hall
Colm Toibin, novelist, journalist and playwright
September 23, 7:00 p.m.
Miller Forum, Moyer Hall
Patrick Lawler, poet and environmentalist
October 7, 7:00 p.m.
Miller Forum, Moyer Hall
Kay Ryan, poet
October 21, 7:00 p.m.
Miller Forum, Moyer Hall
Terrance Hayes, poet
November 4, 7:00 p.m.
Miller Forum, Moyer Hall
Chris Ware, graphic novelist
November 18, 7:00 p.m.
Miller Forum, Moyer Hall