Muhlenberg College Summer Research Poster Session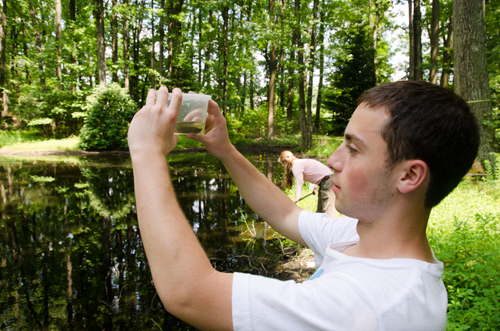 Students culminate a summer of research with poster session and public discussion.
Thursday, September 26, 2013 01:51 PM

‌This summer, over 50 Muhlenberg students worked closely with faculty mentors in a series of research projects. The research spanned across disciplines as varied as biology, biochemistry, physics, computer science, English, sociology & anthropology, history, chemistry and neuroscience.
On Friday, September 27, students will present the results of their summer research in the Seegers Union Event Space. The session will last from 3:30 - 5:00 p.m. and will include research procedures, results and media for interested members of the public.

Funding for student research includes grants from Muhlenberg College and external foundations, including the National Science Foundation, the Lehigh Valley Hospital Scholars program and scholarship programs established by Muhlenberg faculty and alumni.