News Archive: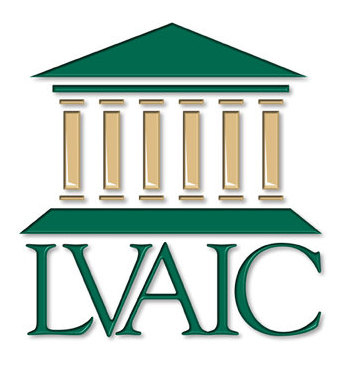 'Berg Hosts LVAIC Digital Tools Workshop
The program will feature the use of digital tools and their use in classroom applications.
Muhlenberg College will host a day-long workshop on the integration of digital tools into course design and pedagogy for all Lehigh Valley Association of Independent Colleges (LVAIC) faculty on June 4, 2014 in Moyer Hall. Currently, 86 faculty, IT staff and administrators have registered for the workshop, supported by LVAIC and the Andrew W. Mellon Foundation.
"We are delighted to have so many members of the LVAIC faculty community participating," said Diane Dimitroff, executive director of LVAIC. "This workshop is the first of several activities planned over the next few years bringing LVAIC faculty together to share and collaborate around digital teaching and learning."
The program will include brief lightning round presentations where LVAIC faculty will showcase the use of a specific tool in one of their courses and thematic sessions where presenters will provide more information on strategies for effective integration of tools to support student learning outcomes and course goals. Participants will be expected to use information from the workshop to integrate a new technology into one of their courses.
"The workshop will showcase a variety of digital tools and pedagogies such as ePortfolios, blogs, GIS, digital archives, Google Glass, and podcasts," said Kathy Harring, professor of psychology and dean of institutional assessment and academic planning at Muhlenberg College. "The goal of the program is to provide an opportunity for LVAIC faculty to share expertise in digital tools and to develop future teaching and research collaborations across our institutions."
Since 1969, the Lehigh Valley Association of Independent College's success has been founded on the principle of collaboration. Our unique consortium, one of the oldest in the country, consists of 6 member colleges and universities in the Lehigh Valley, as well as 6 associate member institutions in the eastern Pennsylvania region. Through innovations in collaboration and community, LVAIC aims to provide academic and business support to each member.
LVAIC's early aspirations sought to expand educational options for students, nurture academic research and professional development for faculty and staff, and promote outreach to local and regional communities. Now, they continue to work towards advancing and enhancing the uniquely competitive strengths of each of our member institutions.
Members of the Steering Committee for the Digital Tools Workshop are:
Diane Dimitroff, LVAIC
Amy Hark, Muhlenberg College
Kathy Harring, Muhlenberg College
Axel Hildebrandt, Moravian College
Scott Hoke, Cedar Crest College
Judith Rance-Roney, DeSales University
Greg Reihman, Lehigh University
Kristen Sanford Bernhardt, Lafayette College
Lora Taub-Pervizpour, Muhlenberg College