'Berg Launches Summer Business Institute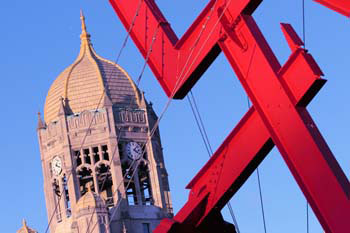 Muhlenberg College will launch the pilot program of a new initiative, Summer Business Institute – Liberal Arts at Work, from June 15 – 28, 2014.
Monday, March 24, 2014 09:08 AM
Held on campus and taught by faculty in the department of accounting, business and economics, this innovative program is designed for Muhlenberg students and young alumni from the classes of 2013-2016 who would like a jump start to their career planning by learning the basics of business and the essentials of management practice while preparing for entry level jobs after college.
Accepted students will receive: career coaching; resume reviews; communications tools and tactics; training in business management and leadership; and will attend presentations – and enjoy networking opportunities and corporate site visits – with executives, many of whom are also alumni. They will leave with a mastery of business resume-writing and a sound understanding of self-promotion, invaluable tools when setting oneself apart from other candidates.
This pilot program will be offered tuition-free this summer only. Upon acceptance, students will pay $699, which covers the cost of housing, meals, books and local travel.
Information Sessions will be held on Thursday, March 27 in Ettinger 211 from 5:00 p.m. - 6:30 p.m., and Friday, March 28 in Ettinger 211 from 2:00 p.m. - 3:00 p.m.