News Archive: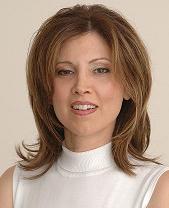 Celebrated Chef Maria Liberati to Speak at 'Berg
Food tasting and book signing to follow talk.
Wednesday, April 2, 2014 09:26 AM
Gourmand World Award-winning author Chef Maria Liberati will give a talk, "Leonardo da Vinci and the History of Italian Cuisine" on April 8, 2014, at 7:30 p.m. in Muhlenberg College's Recital Hall. Based on her book, The Basic Art of Italian Cooking: DaVinci Style, Liberati will speak about the history of Italian regional cuisines through the lens of the travels and writings of Leonardo daVinci, in honor of his 562nd birthday.
Samples of Liberati's recipes will be available at the end of the presentation, and Liberati will also sign copies of her book. This event is free and open to the public, and is sponsored by: the department of languages, literatures and cultures; the art department; the history department; the office of the provost; and the office of the dean of academic life.
Liberati, a former international model, is considered one of the foremost experts on Italian cuisine and culture, and, in 2006, she was referred to as the "Italian Martha Stewart" by Celebrity Society magazine.
In addition to her book series, The Basic Art of Italian Cooking by Maria Liberati™, she also pens a companion blog (that now has over 200,000 worldwide subscribers and was voted Best Culinary Blog of the Year 2013 by the New York Travel and Writers Society.

Liberati is currently working on her own PBS/Create TV series, scheduled to begin filming in Italy in the summer of 2014 and broadcast in late 2014. Liberati has hosted and delighted audiences, cooking at events all over the U.S., as well as in Rome, Abruzzo and Florence, Italy. She is consistently endorsed by some of the world's leading chefs for her savvy and simplistic – yet healthy – approach to cooking and great food.

She has been featured in articles in national publications like Healthy Cooking, Tastes of Italia, Cooking Light, Woman's World Magazine and The San Francisco Chronicle, as well as in Italian publications including Taste and Tour Italia and RAI network.

For more information on Liberati, please visit http://www.marialiberati.com.