News Archive: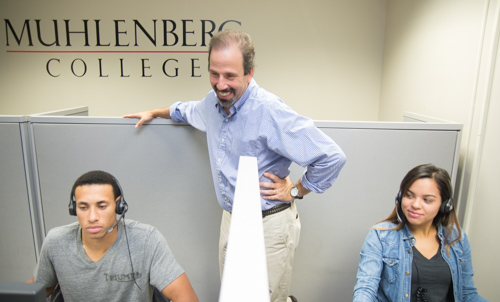 Institute of Public Opinion Shines in Latest National Rankings
Muhlenberg's polling institute is ranked 1st among colleges and universities and 10th overall in annual ratings and grades.
Friday, September 26, 2014 01:34 PM
Muhlenberg College's Institute of Public Opinion, directed by Chris Borick, professor of political science, was ranked first among all colleges and universities in the nation and 10th overall in annual ratings and grades released by Nate Silver. The MCIPO beat out ABC News/Washington Post (12), CNN (17), NBC (21), and CBS/New York Times (37). The only colleges in the top 25 were University of Cincinnati (13), Siena (15), Fairleigh Dickinson (16), Montana State (18), University of Connecticut (20), Monmouth (22) and Franklin and Marshall (23).
To read the full report, visit https://github.com/fivethirtyeight/data/blob/master/pollster-ratings/pollster-ratings.tsv
The Muhlenberg College Institute of Public Opinion is a research center that conducts scientific-based survey research projects of public policy and political issues throughout the Lehigh Valley and Commonwealth of Pennsylvania. As part of the college's mission of providing students with preparation for socially useful and self-fulfilling careers, the institute also undertakes projects in conjunction with community partners that examine contemporary issues relevant to the interests of the public and policy-makers.
Above photo, from left: Marcus Henderson '15, professor Chris Borick and Karin-Jolie Rosado '15