News Archive: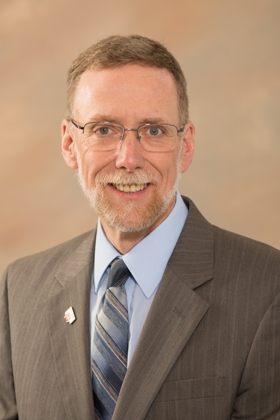 Peter Pettit, IJCU Director, Selected for National Conference
Teaching Interfaith Understanding seminar is offered to 25 faculty members from colleges and universities across the country
Monday, April 28, 2014 04:19 PM
Muhlenberg College is pleased to announce that Dr. Peter Pettit, director of the Institute for Jewish-Christian Understanding and associate professor of religion studies, has been selected from a nationwide pool of nominees to participate in a faculty seminar on the teaching of interfaith understanding. The seminar is offered by the Council of Independent Colleges (CIC) and Interfaith Youth Core (IFYC), with support from the Henry Luce Foundation.
Twenty-five faculty members will participate in the five-day Teaching Interfaith Understanding seminar that will take place June 15–19, 2014, at Lesley University in Cambridge, Massachusetts. (See list of participating faculty members below.) The seminar will be led by two leading scholars, Catherine Cornille, Newton College Alumnae Chair of Western Culture, chair of the department of theology, and professor of comparative theology at Boston College, and Diana Eck, professor of comparative religion and Indian studies and Fredric Wertham Professor of Law and Psychiatry in Society at Harvard University.
"Strengthening the teaching of interfaith understanding at colleges and universities is a high priority at a time when college enrollment is becoming more diverse—by religion, as well as socioeconomic factors—just as American society is becoming more diverse. Strengthening participation in American life with greater understanding of the distinctive contributions of different faiths is key to America's future success." said CIC President Richard Ekman. "The number of institutions that nominated faculty members to participate in the new interfaith understanding seminar is most impressive." The seminar will broaden faculty members' knowledge and strengthen their teaching of interfaith understanding, with the development of new courses and resources.
For more information, visit www.cic.edu/TeachingInterfaith.
Participants in the 2014 Seminar on Teaching Interfaith Understanding, Cambridge:
Jude Aguwa, Mercy College (NY)
George Alcser, Marygrove College (MI)
Swasti Bhattacharyya, Buena Vista University (IA)
Jonathan Brumberg-Kraus, Wheaton College (MA)
Marcia Bunge, Gustavus Adolphus College (MN)
Jacqueline Bussie, Concordia College (MN)
Eileen Fagan, College of Mount Saint Vincent (NY)
Wakoh Shannon Hickey, Notre Dame of Maryland University
Patrick Homan, Dominican University (IL)
David Howell, Ferrum College (VA)
Andrew Irvine, Maryville College (TN)
Katherine Jones, Wofford College (SC)
Katherine Low, Mary Baldwin College (VA)
Lyn Miller, Earlham College (IN)
Meredith Minister, Kentucky Wesleyan College
Erica Olson-Bang, The College of New Rochelle (NY)
Peter Pettit, Muhlenberg College (PA)
Richard Rose, University of La Verne (CA)
John Starkey, Oklahoma City University (OK)
Gail Stearns, Chapman University (CA)
Kristen Urban, Mount St. Mary's University (MD)
Hossein Varamini, Elizabethtown College (PA)
Tory Vornholt, Agnes Scott College (GA)
Rachel Wagner, Ithaca College (NY)
Carol Ziegler, Notre Dame College (OH)