Muhlenberg professor Aggie Ebrahimi Bazaz receives 2016 National MediaMaker Fellowship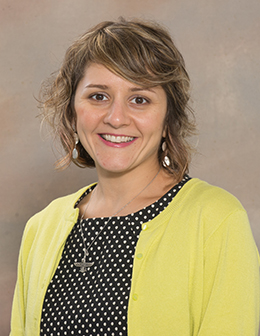 Bazaz, assistant professor of film studies at Muhlenberg College, has been named one of eight National MediaMaker Fellows, a program sponsored by the Bay Area Video Coalition (BAVC).
By: Alexandra Loeser '16 Wednesday, March 23, 2016 03:27 PM
Bazaz received this honor for her work on And Not to Stay, a documentary project that seeks to offer a nuanced portrait of the daily, lived experiences of migrant farmworking families to a wide range of audiences. Bazaz hopes to use this project as a means of promoting policies and public discourse sensitive to the conditions of these workers.
"My work inquires into immigration, diasporic identity, gender politics and the relationship between the political and the personal," says Bazaz. "This project's focus on families living, building roots and raising children within ongoing conditions of transience allows me a lens for exploring these larger themes, all of which are quite relevant to our current political moment."
Bazaz earned her master's degree from the University of Georgia (UGA) in 2007 and went on to receive an MFA from Temple University in 2011. Since then, Bazaz has worked on a variety of film projects, including Inheritance (2012), a film that combines poetic and observational documentary modes to investigate diasporic identity formation and gender politics during the Iranian Islamic Revolution. In 2013, Inheritance earned the Loni Ding Award for Social Issue Documentary at CAAMFest in San Francisco.
In addition to documentary films, Bazaz also applies her storytelling skills to digital media projects. During her time at UGA, Bazaz was a Digital Media Researcher for the Emmy-Award winning project, the Civil Rights Digital Library Initiative. In this role, Bazaz helped to research, design and develop content for the Freedom on Film website, a site intended as a resource for K-12 teachers interested in often unsung examples of Civil Rights Movement leadership throughout the south.
Bazaz also served as creative lead for developing a web series, Love Philly Food, which brought viewers into the hearts and minds of the restaurateurs who comprise Philadelphia's world-class food culture. In 2011, Love Philly Food was one of five projects supported by Comcast to launch its local storytelling initiative, Philly In Focus.
Currently, Bazaz serves as a co-producer for Mama Icha's House, a documentary film that follows 93-year old Icha in her journey from her adopted home in Philadelphia back to her hometown of Mompox, Columbia.
Bazaz teaches various film production courses at Muhlenberg, including Screenwriting, Video Production and Editing. She plans to develop courses in documentary-fiction hybrid forms and additional courses that reflect a liberal arts approach to film production.
BAVC's MediaMaker Fellowship has provided training and production grants for independent artists since 1991. Most recipients are emerging artists whose projects focus on social issues, with particular attention to underserved communities. The Fellowship's purpose is to give independent artists access to the latest digital media technologies and prepare them for broadcast on public television or other independent outlets. The ten-month program is supported by an award from the National Endowment for the Arts, The Andy Warhol Foundation for the Visual Arts and the California Wellness Foundation.
Founded in 1848, Muhlenberg is a highly selective, private, four-year residential college located in Allentown, Pa., approximately 90 miles west of New York City. With an undergraduate enrollment of approximately 2200 students, Muhlenberg College is dedicated to shaping creative, compassionate, collaborative leaders through rigorous academic programs in the arts, sciences, business, education and public health. A member of the Centennial Conference, Muhlenberg competes in 22 varsity sports. Muhlenberg is affiliated with the Evangelical Lutheran Church in America.