Prominent Harvard law professor Charles Ogletree to speak at Commencement May 22
The 10 a.m. ceremony will take place on the College's front lawn, with the iconic Haas College Center and its signature bell tower serving as a backdrop.
Friday, April 15, 2016 11:20 AM
In addition to Ogletree, honorary degrees will be presented to four individuals who are accomplished in their fields. The individuals include historian and author David W. Blight; former U.S. Senator and sports legend Bill Bradley; historian and author Stephanie Coontz; and Lehigh Gap Nature Center executive director Dan Kunkle.
Christian Paris '16, a philosophy major, will represent the graduating class as the student speaker.
The Paul C. Empie '29 Memorial Award for Excellence in Teaching and the Christian R. and Mary F. Lindback Foundation Award for Distinguished Teaching will also be presented during the Commencement ceremony.
Graduates and their families can access all things Commencement, such as the complete schedule and information for graduates, on the Commencement webpage.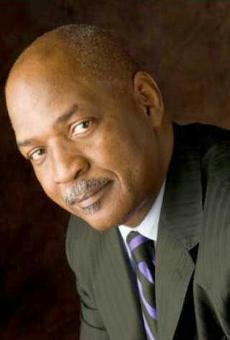 About Ogletree
Charles Ogletree is the Harvard Law School Jesse Climenko Professor of Law and founding and executive director of Harvard Law School's Charles Hamilton Houston Institute for Race and Justice. He is a prominent legal theorist who has made an international reputation by taking a hard look at complex issues of law and by working to secure the rights guaranteed by the Constitution for everyone equally under the law.
Ogletree opened the offices of The Charles Hamilton Houston Institute for Race and Justice in September 2005 as a tribute to the legendary civil rights lawyer and mentor and teacher of such great civil rights lawyers as Thurgood Marshall and Oliver Hill. The Institute has engaged in a wide range of important educational, legal and policy issues over the past six years.
He is the author of several books on race and justice. His most recent publication is a book co-edited with Professor Austin Sarat of Amherst College entitled "Life without Parole: America's New Death Penalty?"
Ogletree earned an M.A. and B.A. (with distinction) in political science from Stanford University, where he was Phi Beta Kappa. He also holds a J.D. from Harvard Law School.
About the Honorary Degree Recipients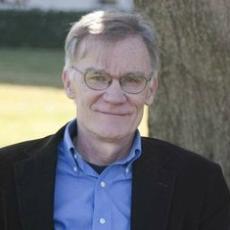 David W. Blight is a professor of American history at Yale University and director of the Gilder-Lehrman Center for the Study of Slavery, Resistance and Abolition at Yale. Previously, Blight was a professor of history at Amherst College, where he taught for 13 years. He has won major historical awards, including the Bancroft Prize and the Frederick Douglass Prize. He is the author of a number of books, including "Race and Reunion: The Civil War in American Memory," which received eight book awards, including the Bancroft Prize, the Abraham Lincoln Prize and the Frederick Douglass Prize.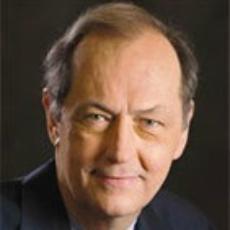 Bill Bradley represented New Jersey in the U.S. Senate from 1979-1997, and was a candidate for the 2000 Democratic nomination for President of the United States. Before serving in the Senate, he was an Olympic gold medalist in 1964 and a professional basketball player with the New York Knicks from 1967-1977 during which time they won two NBA championships. Bradley is the author of six books on American politics, culture, and economy—all New York Times bestsellers. He is currently a managing director of Allen & Company LLC, a member of the board of directors of Starbucks Company and the host of American Voices, a weekly show on Sirius/XM Satellite Radio that highlights the remarkable accomplishments of Americans both famous and unknown.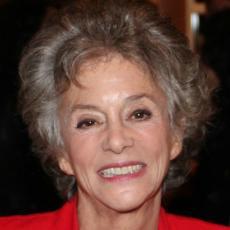 Stephanie Coontz teaches history and family studies at The Evergreen State College in Olympia, Wash., and serves as director of research and public education at the Council on Contemporary Families. She has authored seven books on marriage and family life, including "A Strange Stirring: 'The Feminine Mystique' and American Women at the Dawn of the 1960s," "The Way We Never Were: American Families and the Nostalgia Trap," and "Marriage, A History: How Love Conquered Marriage," which was cited in the recent U.S. Supreme Court decision on marriage equality.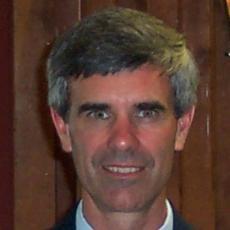 Dan Kunkle taught high school biological sciences in Bethlehem, Pa. for 28 years and was science department chair for 18 of those years. In 2002, he began the Lehigh Gap Restoration Project, which led to his early departure from the classroom to become the full-time volunteer executive director of what came to be called the Lehigh Gap Nature Center. This is the only environmental education center in the country that was created from a Superfund site.
Founded in 1848, Muhlenberg is a highly selective, private, four-year residential college located in Allentown, Pa., approximately 90 miles west of New York City. With an undergraduate enrollment of approximately 2200 students, Muhlenberg College is dedicated to shaping creative, compassionate, collaborative leaders through rigorous academic programs in the arts, sciences, business, education and public health. A member of the Centennial Conference, Muhlenberg competes in 22 varsity sports. Muhlenberg is affiliated with the Evangelical Lutheran Church in America.