Mike Bruckner honored with 2017 Don Hale Award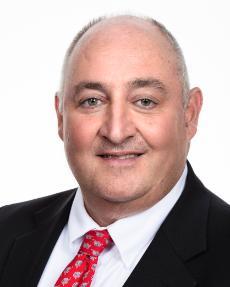 The College and University Public Relations and Associated Professionals organization (CUPRAP) has selected Mike Bruckner, vice president of external affairs and community relations at Muhlenberg College, as the winner of the prestigious 2017 Don Hale Award.
Friday, March 10, 2017 07:37 AM
Bruckner received the award at the annual CUPRAP conference on March 9, 2017 in Hershey, PA.
The Don Hale Award is awarded annually to a CUPRAP member who has significantly contributed to the organization. The award is named in honor of Don Hale, CUPRAP's second president. Hale was a long-time vice president of public affairs at Carnegie-Mellon University and the University of Texas at Austin and is now the vice president for marketing and communications at Georgia State University.
Bruckner, who has been a higher education professional for 39 years, is finishing his 21st year at Muhlenberg College. He has served as a board member of CUPRAP for more than a dozen years. Prior to Muhlenberg, he served in athletics administration at the University of New Hampshire and served as a higher education media relations consultant with Gehrung Associates.
Founded in 1848, Muhlenberg is a highly selective, private, four-year residential, liberal arts college located in Allentown, Pa., approximately 90 miles west of New York City. With an undergraduate enrollment of approximately 2200 students, Muhlenberg College is dedicated to shaping creative, compassionate, collaborative leaders through rigorous academic programs in the arts, humanities, natural sciences and social sciences as well as selected pre-professional programs, including accounting, business, education and public health. A member of the Centennial Conference, Muhlenberg competes in 22 varsity sports. Muhlenberg is affiliated with the Evangelical Lutheran Church in America.