Muhlenberg Baseball to play in Coca-Cola Park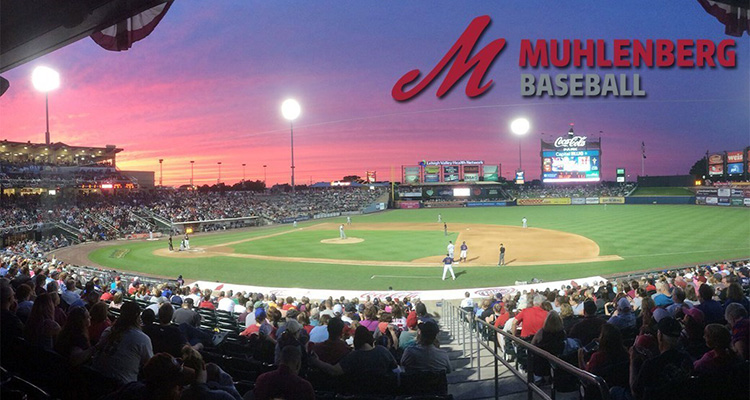 The Muhlenberg baseball team will be taking its game to the pros when it plays Eastern at Coca-Cola Park on Tuesday, April 11, at 7:30.
Friday, April 7, 2017 11:30 AM
Coca-Cola Park is the home of the Lehigh Valley IronPigs, the Triple-A affiliate of the Philadelphia Phillies, and has been among the most acclaimed venues in professional sports since its 2008 opening. Among its numerous honors and distinctions, it received Ballpark Digest's "Ballpark of the Year" award and "Best Game Operations and Presentation" award as chosen by gameops.com. It has also drawn rave reviews for its intimacy, fan-friendly atmosphere and architectural design.

A free shuttle will leave campus from the Trexler Arch behind Parents Plaza at 6:30 and 7:30 to bring Muhlenberg fans to the game. The shuttle will return from Coca-Cola Park to campus once at 9:30 and again at the end of the game. A concession stand will be open during the Mules' game.

Muhlenberg last played in Coca-Cola Park in 2009, against DeSales.
This article was originally published on MuhlenbergSports.com, the source for all Muhlenberg athletics news.