Muhlenberg College announces agreement with Penn State College of Medicine
Collaboration will allow outstanding Muhlenberg public health students to pursue early graduate assurance.
Tuesday, July 18, 2017 00:30 PM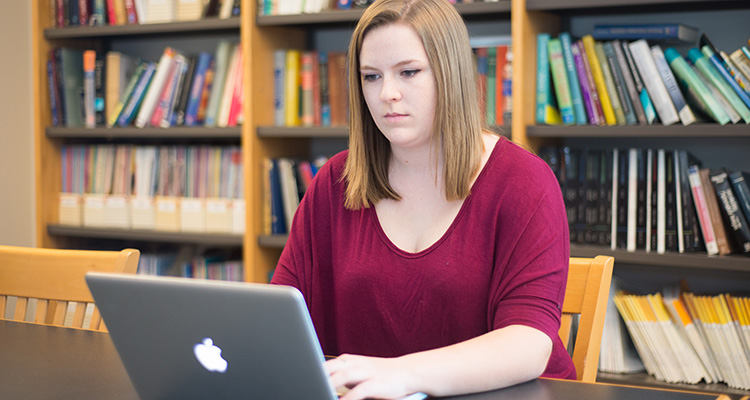 Pictured: Maura Dugan '16 conducts public health research on radon exposure in Pennsylvania.
Muhlenberg College today announced an agreement with The Pennsylvania State University (Penn State) College of Medicine that will enable its outstanding students to pursue early assurance to Penn State College of Medicine's master's program in public health (MPH).
The collaboration will allow Muhlenberg students who are public health majors or minors, in good academic and social standing and who meet specific academic criteria to apply to the Penn State program as a junior. Muhlenberg faculty members will then review applications and make recommendations. Once recommended and provisionally accepted during their junior year, students will apply to the Penn State master's program through normal channels and gain official acceptance during their senior year.
"This is a wonderful opportunity for our top students in public health," said Chrysan Cronin, director of Muhlenberg's public health major. "By beginning the graduate application process during their junior year, these students will be well-positioned to move into the next phase of their education, and eventually their careers."
John Williams, President of Muhlenberg College, added, "We are delighted to partner with Penn State College of Medicine to provide our students with advantaged access to their outstanding MPH program. This partnership is one more way Muhlenberg opens doors to powerful outcomes for our students."
In 2016, Muhlenberg also announced an early acceptance "Select Scholars Program" for public health students interested in earning their MPH at Boston University School of Public Health.
Founded in 1848, Muhlenberg is a highly selective, private, four-year residential, liberal arts college located in Allentown, Pa., approximately 90 miles west of New York City. With an undergraduate enrollment of approximately 2200 students, Muhlenberg College is dedicated to shaping creative, compassionate, collaborative leaders through rigorous academic programs in the arts, humanities, natural sciences and social sciences as well as selected pre-professional programs, including accounting, business, education and public health. A member of the Centennial Conference, Muhlenberg competes in 22 varsity sports. Muhlenberg is affiliated with the Evangelical Lutheran Church in America.