Orientation Weekend 2017: What to Expect
Beginning this Thursday, Muhlenberg College will welcome the Class of 2021 to campus and into the community.
By: Meghan Kita Monday, August 21, 2017 04:02 PM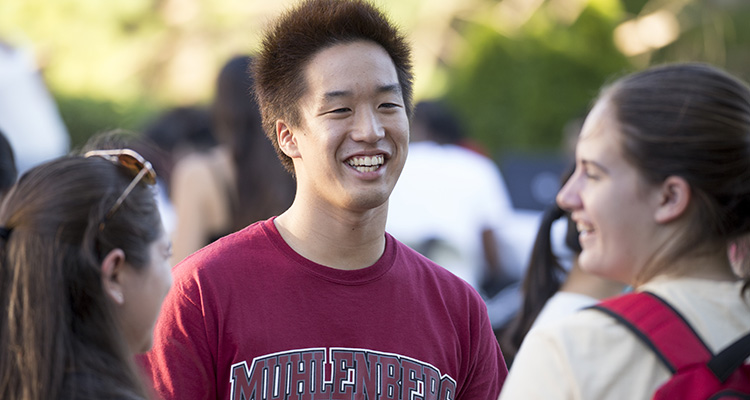 Pictured: Muhlenberg students celebrate 2016 orientation with a barbeque hosted by the Office of Multicultural Life.
New students will spend four days getting acquainted with each other, the city of Allentown, the College's traditions and the exciting potential of the liberal arts education they're about to receive.
"I am so thrilled to welcome the new class," says Allison Gulati, vice president of student affairs & dean of students. "My staff and I cannot wait to engage with all of the talent, intellect and energy this new class of students has to offer. Orientation will be just the beginning of what will hopefully be a wonderful experience at Muhlenberg."
Move-in day offers separate sessions for first-year students and their families designed to help answer questions and ensure each student's smooth, successful transition into life at Muhlenberg. Then, new students spend time getting to know their residence hall floormates before heading off to welcome events, including the traditional candle-lighting ceremony and a bonfire on the Trexler Library lawn.
Highlights of the rest of the weekend include activities for orientation groups and first-year seminar groups (such as a discussion of this year's common read, "Between the World and Me"), the chance to spend time in newly revitalized downtown Allentown and the option to explore religious-life opportunities on campus. Opening Convocation caps off the introduction to Muhlenberg before classes begin on Monday, August 28.
You can find the full schedule of Orientation Weekend activities here. Watch the Muhlenberg College homepage for updates on how the Muhlenberg community is welcoming the newest Mules.