Seniors Lead Women's Basketball to 9-0
Big contributions from the four senior starters helped Muhlenberg women's basketball outlast Ursinus, 76-70, on the road.
Monday, December 11, 2017 07:44 AM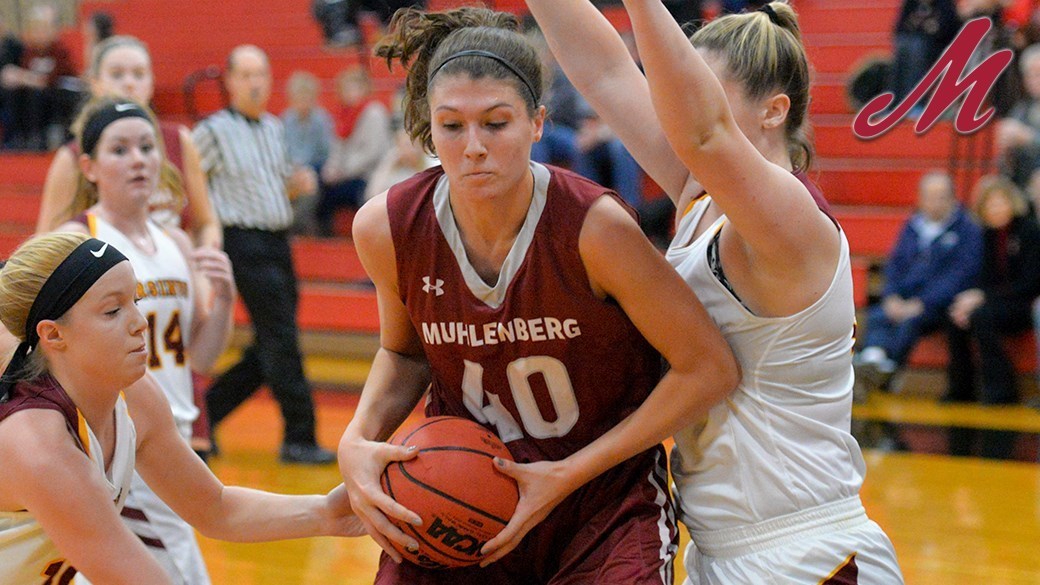 Chelsea Gary (pictured above) finished one shy of her career high with 23 points and grabbed 13 rebounds for her fourth double-double this season.
The senior quartet of Chelsea Gary, Christina Manning, Rachel Plotke and Brandi Vallely scored all but two of Muhlenberg's points, shooting 53.3 percent (24-45) from the floor, 50 percent from three (5-10) and 84 percent from the charity stripe (21-25).

The win moves the Mules' record to 9-0 for the sixth time in school history, all of which happened since 2001. Muhlenberg's best start to a season was in 2001-02 when the team began 13-0 in Ron Rohn's first year as head coach. Even more impressive, Muhlenberg is now off to a 6-0 start in Centennial Conference play for the eighth time since 2001.
This article was originally published on MuhlenbergSports.com, your home for Mules Athletic news.