Women's Basketball Wins Scotty Wood Title
The Muhlenberg women's basketball team set or tied three Scotty Wood Tournament records and senior Brandi Vallely finished with a triple-double in an 83-74 victory over Lycoming.
Saturday, November 18, 2017 09:36 AM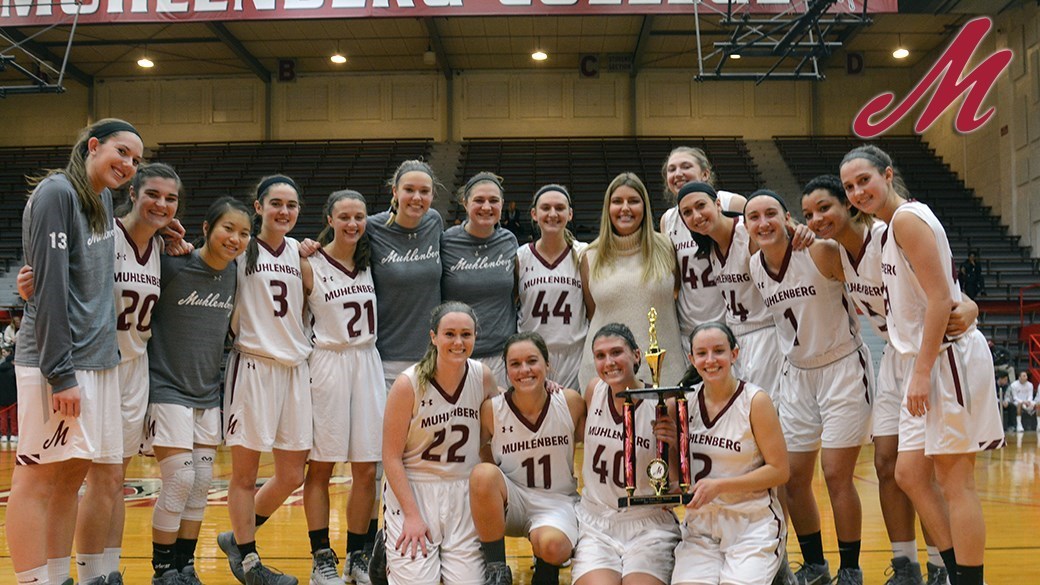 Muhlenberg Women's Basketball with the Scott Wood Trophy. The team has won its home annual tournament a total of 14 times and has played in the tournament championship in all 25 years of its history.
The Mules (3-0) won the Scotty Wood Tournament title for the third straight year and the sixth time in eight years.
Muhlenberg started the game shooting 50 percent from the field (11-for-22) and 5-for-9 from beyond the arc but trailed 18-12 midway through the opening period.

The Mules then made their run as Vallely found Plotke for her third triple of the period and then hit freshman Emilie Benton on a feed inside for a layup to cut the deficit to one. A baseline jumper from sophomore Caroline Hogg gave Muhlenberg the lead, and after a Warriors (2-1) two-pointer, Plotke drilled her fourth three-pointer to make it 22-20.
This article was originally published on MuhlenbergSports.com, your home for Mules Athletic news.