Muhlenberg College Announces Faculty Promotions
Two members of the faculty, Amy T. Hark and Joseph M. Keane, were recently promoted to full professorship by the Board of Trustees on the recommendation of President John I. Williams, Jr. and Provost Kathy Harring.
By: Kristine Yahna Todaro Friday, May 11, 2018 11:05 AM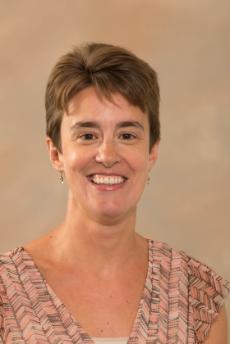 Amy Hark (biology) is committed to engaging students in science in the context of a liberal arts education. "Challenging students to make connections between science and other areas of discourse in academia and in society has created some of the most interesting and fulfilling teaching and learning moments for me and, I hope, for my students." She served as the director of the Faculty Center for Teaching from 2011 to 2014 and has been the recipient of several teaching awards.
Hark's scientific research interests involve studying the regulation of gene function. She published most recently in National Center for Case Study Teaching in Science (2017) and frequently engages students in undergraduate research and as publication co-authors. Hark received her B.S.in Biology from the College of William and Mary, and her M.A. and Ph. D. in Molecular Biology from Princeton University. She also did postdoctoral research in Biochemistry and Molecular Biology at Michigan State University.
Courses taught at Muhlenberg include Concepts of Biology: Genes, Genomics, and Society; Wearing Our Genes: DNA and Determinism,; Biochemistry, Genomes and Gene Evolution and Foods, Broods, and Moods: The Impact of Genetics on Society.
According to Joseph Keane (chemistry), a common theme in some of his favorite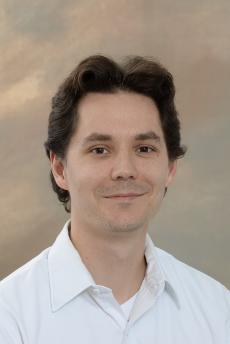 courses is the relationship between structure and function. "In chemistry we develop models, or ways of thinking about, the structures of atoms, molecules and materials. We use these models to understand and explain the properties and behaviors of macroscopic substances. Muhlenberg students regularly take the structural understanding they develop in chemistry courses and apply it to such diverse fields as clinical medicine, pharmaceutical development and alternative energy research."
Keane's research group is engaged in an ambitious effort to develop new reactions that might be useful for the synthesis of pharmaceuticals and other small molecules of interest. Published most recently in Inorganica Chimica Acta (2015), he frequently collaborates with undergraduate students on research projects and presentations. Keane received a B.S. and B.A. from Lycoming College and his Ph.D. from University of Virginia
.
Courses taught include Culminating Undergraduate Experience courses in Chemistry; General Chemistry; Inorganic Chemistry and Organic Chemistry. He also oversees the Dana Scholars directed studies in Chemistry.
Founded in 1848, Muhlenberg is a highly selective, private, four-year residential, liberal arts college located in Allentown, Pa., approximately 90 miles west of New York City. With an undergraduate enrollment of approximately 2200 students, Muhlenberg College is dedicated to shaping creative, compassionate, collaborative leaders through rigorous academic programs in the arts, humanities, natural sciences and social sciences as well as selected pre-professional programs, including accounting, business, education and public health. A member of the Centennial Conference, Muhlenberg competes in 22 varsity sports. The College is affiliated with the Evangelical Lutheran Church in America.