Leveraging Her Position
In her second summer as a summer analyst at Wells Fargo Securities, Gabrielle Neuman '20 made a point to network with employees.
By: Meghan Kita Tuesday, August 13, 2019 07:40 AM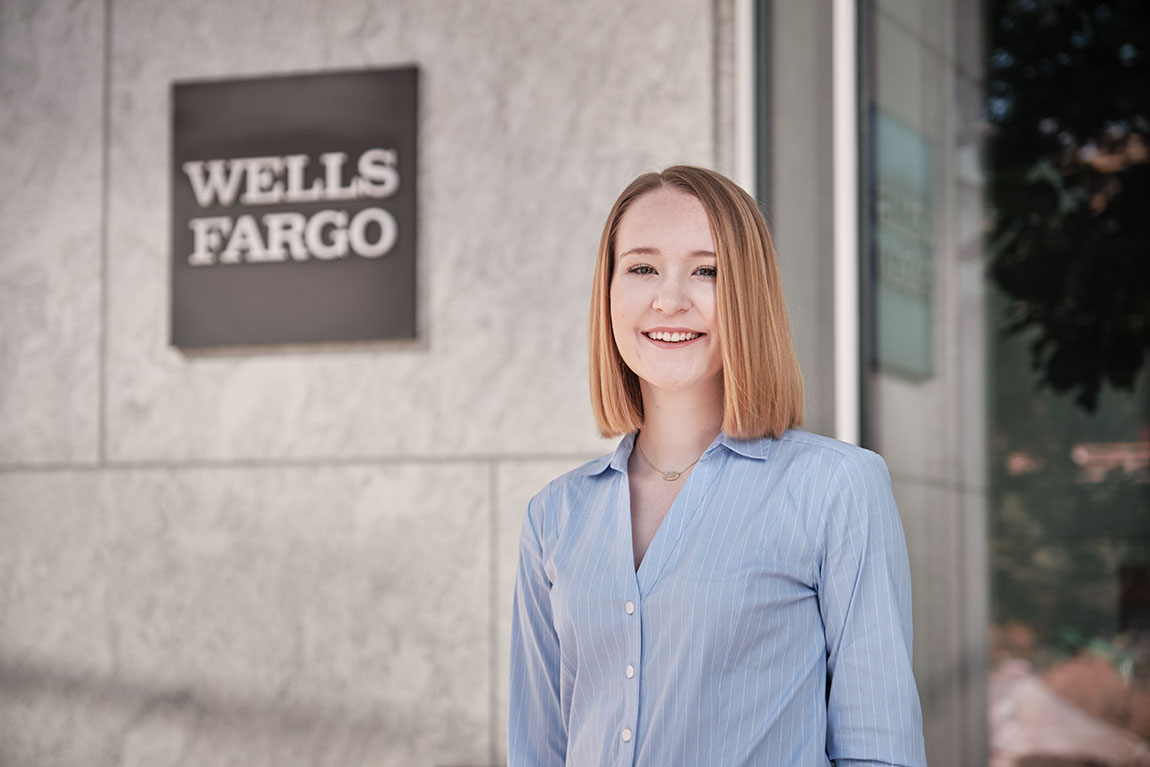 Photos © Scott S. Clinton
Gabrielle Neuman '20, a finance and accounting double major, has been involved with Wells Fargo Securities for almost as long as she's been at Muhlenberg. As a first-year student, Neuman found the company's Freshman Diversity Finance Forum through an alumni connection, Chris Galletta '13. Through that experience, in which select students are invited to learn more about investment banking and Wells Fargo's culture during the spring semester, she interviewed for and landed a gig as a summer analyst at the Charlotte, North Carolina, office last summer. She returned this summer as a summer analyst in one of the two departments she rotated through last year, leveraged finance. It's one of the company's most successful groups, consistently ranked in the top three firms on Wall Street.
"I knew the opportunities I would have after being in this group for two years would be basically endless," Neuman says.
She landed the summer analyst position for this summer before she even began working last summer, though it wasn't until August that she chose to join the leveraged finance group.
"The interviews are accelerated because the banks are so competitive. They want to get the candidates as soon as they can," Neuman says.
To set herself up for success, Neuman took advantage of her program's built-in networking opportunities and scheduled a couple "coffee chats" each week, to get to know bankers among all levels of the team. At the end of the summer, Wells Fargo offered her a full-time role for after graduation, which she accepted. Her senior year will be focused on academics, wrapping up her final season on the volleyball team and studying for either the GMAT or CFA.
"People talk about how, a lot of the time, you're thinking about the next thing," Neuman says. "Sometimes you just have to slow down and focus on your work right now."