Running the Numbers
A passion for sports got math major Steven Mintz '12 interested in data analysis, a skill set that has a variety of professional applications.
By: Steve Neumann Tuesday, May 28, 2019 11:47 AM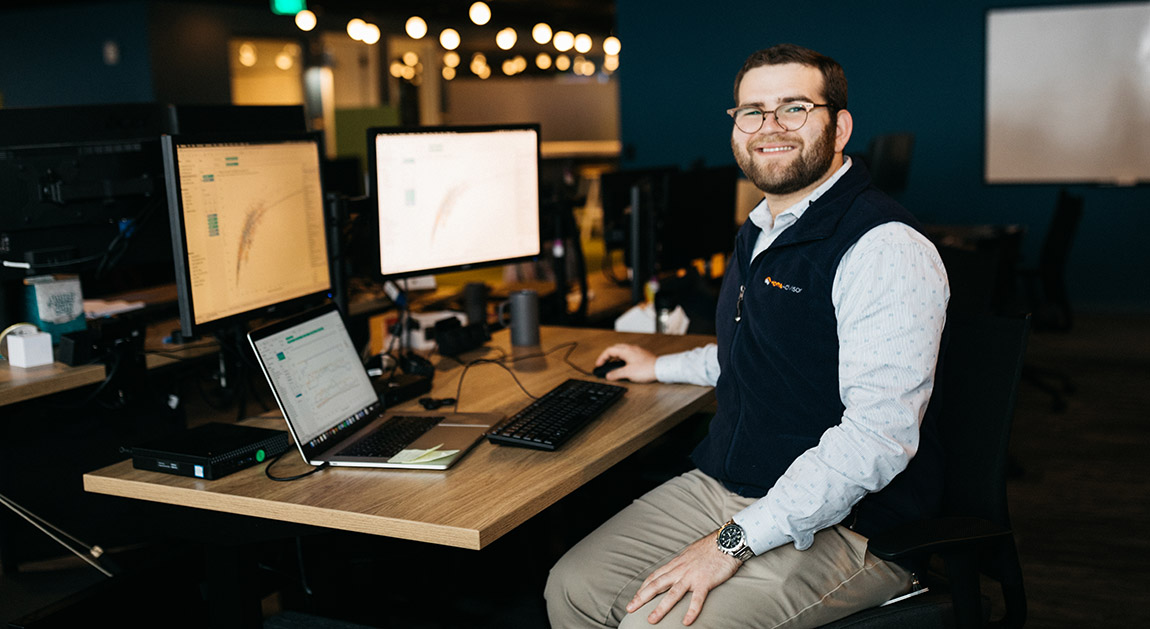 Mathematics major Steven Mintz '12 is a senior analyst on the business analysis team of Home Advisor and Angie's List. Photos by Catherine Larsen.
After spending lots of time in his orthopedist's office, often-injured multisport athlete Steven Mintz '12 came to Muhlenberg intending to pursue a future in sports medicine. But he quickly found a reason to drop the "medicine" part: His first-semester calculus professor was Math Department Chair and Professor Michael Huber, the author of several books on understanding and applying sports statistics. As Huber's research assistant, Mintz worked with 40 years of historical baseball data to analyze the impact that three-run home runs have on winning a game.
"It was a really cool opportunity for me to blend my personal passion for sports with my academic passions for math and analysis," Mintz says.
As he learned more advanced methods, Mintz began to discover ways of assessing sports that he had never considered before. And since graduating with a mathematics degree, Mintz has had several opportunities to put the skills he learned at Muhlenberg to use. For example, during his time at the sports agency Ballengee Group, Mintz provided statistical analysis for Major League Baseball salary arbitration proceedings, which resulted in the first arbitration victory for the agency.
Mintz also learned other applications for his skill set at Muhlenberg that he's translated into non-sports-related professional opportunities. He previously worked for Ziosk, which makes the ordering tablets you see in popular chain restaurants, using data and information to inform restaurants' decision-makers. And today, he works as a senior analyst on the business analysis team of Home Advisor and Angie's List.
"That's what's great about a liberal arts education like Muhlenberg College," Mintz says. "I really got the sense that I could be a chameleon in the workforce. Depending on today's issues, I can adapt to whatever's right in front of me."