The Past Is Present
This integrative learning course, co-taught by professors of anthropology and biology, helps students imagine how a site's history shapes its modern ecology.
By: Meghan Kita Tuesday, November 12, 2019 08:40 AM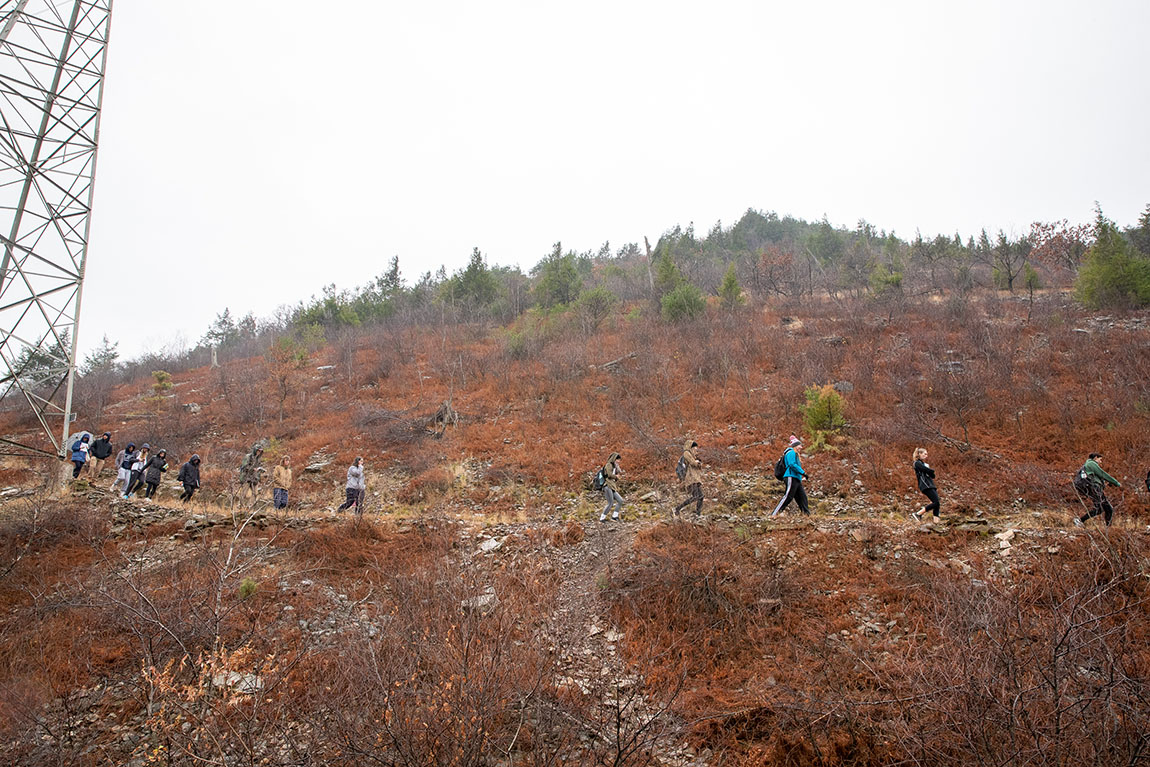 Students visit the Lehigh Gap, a recovering area that was one of the first places to be designated as a Superfund site. Photos by Marco Calderon.
Near Allentown's Union Terrace Park stands a structure that now serves as an apartment building. But when it was built in 1895, a trolley line ran right past it and on to Dorney Park, making it an ideal location for a hotel. The hotel's operators also owned 700 acres of land, stretching all the way to the Allentown Fairgrounds, and they used that land to raise 60,000 ducks. Today's apartment building was yesterday's Duck Farm Hotel—its actual name—and Jodie Goldberg '23 is diving into its history as part of the integrative learning course Human Impacts on Local Ecology.
"Now, I'm researching duck feces all the time," she says. "If you come into contact with the poop, you can get salmonella or avian influenza. I'm trying to find out, did they have the resources to deal with cleaning up that much poop?"
The course is co-taught by Ben Carter, associate professor of anthropology, and Kim Heiman, senior lecturer of biology (pictured below). Early in the class, they took the 19 students to seven sites within walking distance of the College (including the Duck Farm Hotel).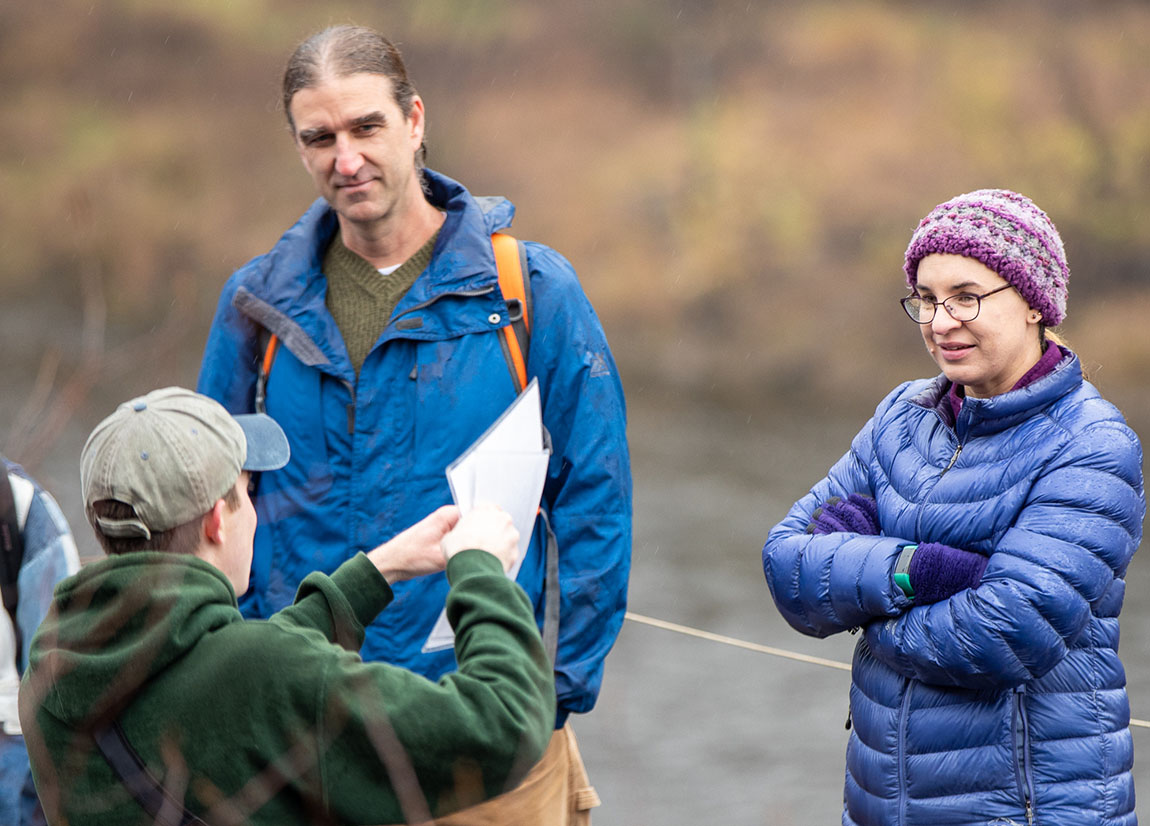 "The goal of these field trips was to introduce students to the past activities in those locations and the modern ecology," Heiman says, "to show them that in these places, you can see evidence of the past actions on the way the ecosystem looks now."
Then, each student needed to choose a site to research in more detail for the remainder of the semester. They're digging into both the history of the site as well as how what happened in the past may have affected the ecology of the sites today, which "isn't often done in the scholarly literature," Heiman says. The goal isn't necessarily to arrive at a conclusion, she says, but at a question informed by both history and biology.
The class meets for an hour Tuesdays and three hours Thursdays, which has allowed them to continue visiting other sites throughout the Lehigh Valley. For example, they most recently went to the Lehigh Gap Nature Center in Slatington, in an area that's beginning to recover after a nearby zinc smelter polluted parts of the landscape enough that they became devoid of life (plants, animals, bacteria, fungi). Next, they'll visit Blue Mountain in Palmerton, an area shaped by charcoal production in the 19th century and a focus of Carter's research.
"When you're in the field, you're learning so much because you're using all your senses. You're understanding the entire space," he says. "The amount of learning students are doing by going into the field is significantly greater than if they were just in class."