The View from The View
While in high school on Long Island, Brian Teta '98 read The Late Shift by Bill Carter, which documented the war between Jay Leno and David Letterman for late-night television dominance. Upon finishing the book, Teta knew he wanted to work for Letterman—his sincerity and sarcasm set him apart.
By: Jeremy Fuchs '14 Thursday, December 5, 2019 11:13 AM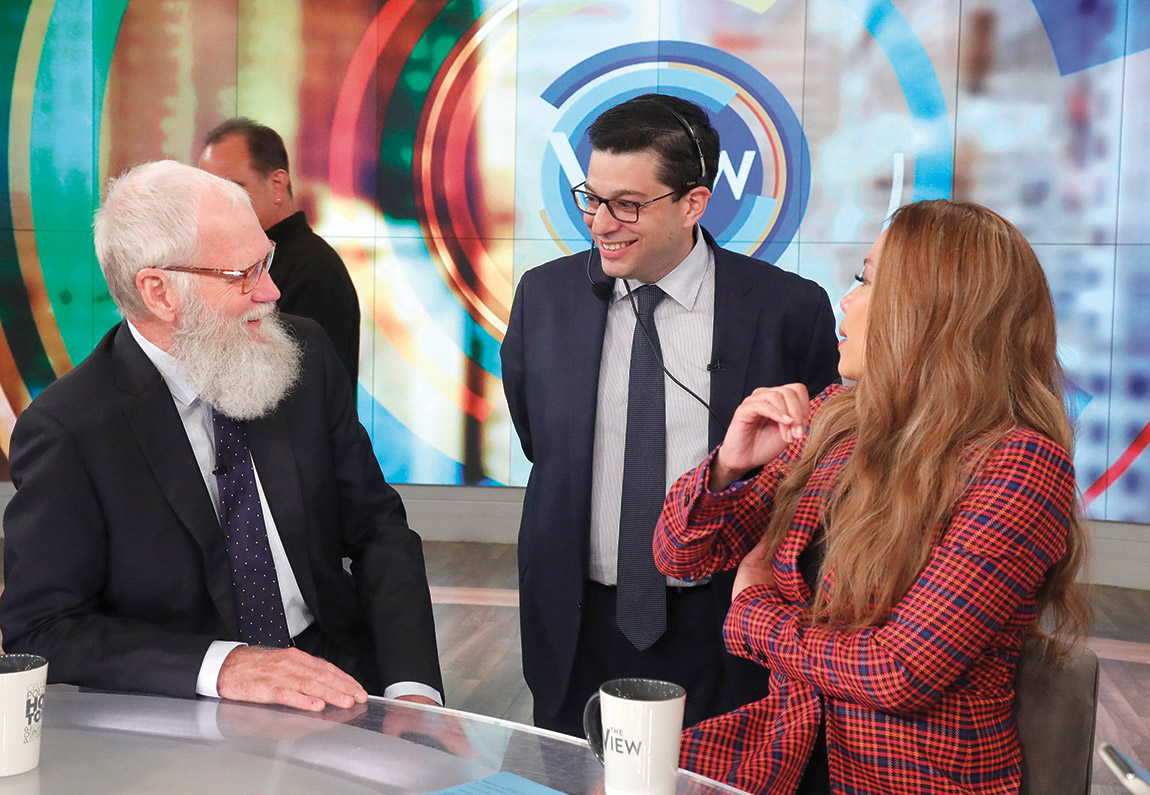 Photo courtesy of Brian Teta '98.
So when Teta was offered a position as the stupid-pet-trick booker for the Late Show with David Letterman nearly a decade later, "it was a no-brainer," he says. "It lived up to my expectations. It was like playing shortstop for the Yankees."
Teta, who graduated with a degree in communications, worked for a few years on a number of daytime shows, including those of Montel Williams, Ricki Lake and Judge Hatchett. Letterman, though, was Teta's big break. In 11 years with the show, he served in a number of roles, most notably as the sports booker. He was responsible for securing the appearance of the Super-Bowl-winning quarterback on the following night's show. That involved running through the mass of humanity on the field after the game to get to the most-wanted person, a role that Teta excelled in—he managed it every year except his last, when he brought in New England Patriots Head Coach Bill Belichick instead of Tom Brady.
When Letterman retired in 2015, Teta took a job as an executive producer of The View, where he remains. It's the culmination of a career that started at The Muhlenberg Weekly and included four years of internships in television during his time at school. With The View, he's on the floor during tapings and at the helm of what one The New York Times Magazine feature recently dubbed "the most important political TV show in America." "The road to the White House," says Teta, "now goes through The View."
This story originally appeared in the Fall 2019 issue of Muhlenberg Magazine.