Wallenberg Tribute Recognizes Work of Award-Winning Journalist Krista Tippett
The newly branded Institute for Religious and Cultural Understanding elevates the idea of inclusion with Tippett's honor.
By: Heather Mayer Irvine Friday, November 6, 2020 01:38 PM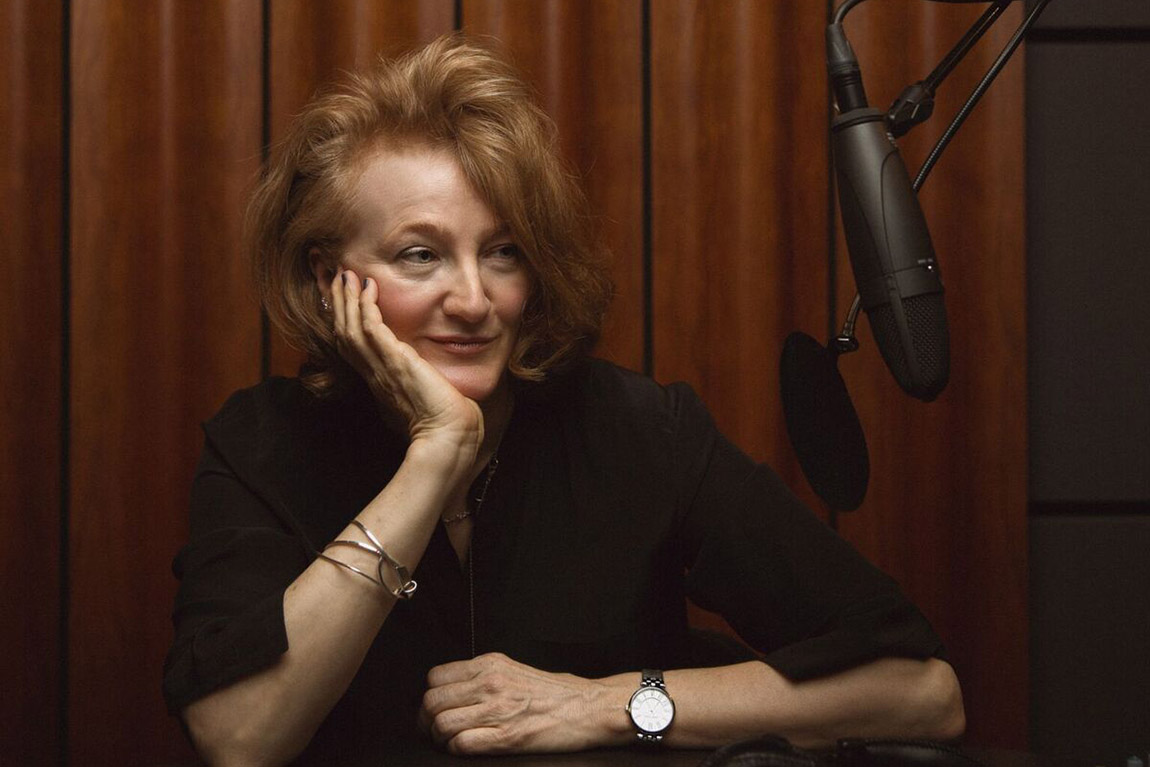 Journalist and author Krista Tippett. Photo by Chris Daniels.
For 36 years the Muhlenberg College Institute for Religious and Cultural Understanding (formerly the Institute of Jewish-Christian Understanding) has honored the legacy of Raoul Wallenberg, a Swedish diplomat in Hungary who saved 100,000 Jews from deportation to death camps during World War II, with the Wallenberg Tribute.
This year, the Institute's director, Professor of Religion Studies William "Chip" Gruen, and his team selected Krista Tippett, a Peabody Award-winning broadcaster, a New York Times bestselling author and a National Humanities medalist, for the award and to present the Raoul Wallenberg Tribute Lecture.
The event, like most in 2020, was held virtually on October 25.
Tippett's work, Gruen says, embodies the idea of moral courage and working on behalf of others—like Wallenberg did.
"Krista is a journalist, and journalism serves the public good," Gruen says.
Tippett's radio program, On Being, dives into the religious, spiritual, and moral aspects of human life.
Tippett, whose work has appeared in international publications, including The New York Times, BBC and Newsweek, started On Being in 2003—then called Speaking of Faith—for public radio. It was a novel idea, addressing religious and spiritual aspects of life in the same way people approach politics and economics. Over the years, On Being raises questions like "What does it mean to be human?" "How do we want to live?" "Who will we be to each other?"
The program has won a George Foster Peabody Award, multiple Webby Awards and a Wilbur Award. On Being is distributed by more than 400 public radio stations, and its episodes have been played or downloaded more than 200 million times.
While people might think radio journalists talk for a living, in her conversation with Gruen, Tippett emphasizes the importance of being an active listener.
"What I love is conversation," Tippett said. "However prepared I am for an interview, the thrill is getting to a place where [my guests] say something they haven't put words around before. That's possible when two human beings have a conversation."
Conversation, especially in today's "intolerant climate," Gruen says, is paramount.
"Krista's work is really important to encourage conversations across boundaries and identities," he says. "She emphasizes the listening. Not just so you can think about what you have to say next but to engage with other people."
---
About the Institute for Religious and Cultural Understanding
The Institute for Religious and Cultural Understanding works to cultivate awareness of religious and cultural diversity locally, domestically and internationally. The educational and research goals of the institute serve two complementary objectives: to enhance religious and cultural literacy and to support reasoned analysis of religion in public discourse. The institute reaches beyond the borders of campus to effect change in the local community and beyond through the cultivation of both a physical and virtual presence.