Another Side of Theatre
Caroline Dunn '21 is broadening her horizons with a remote development and events internship with the Barrington Stage Company.
By: Meghan Kita Thursday, July 2, 2020 10:53 AM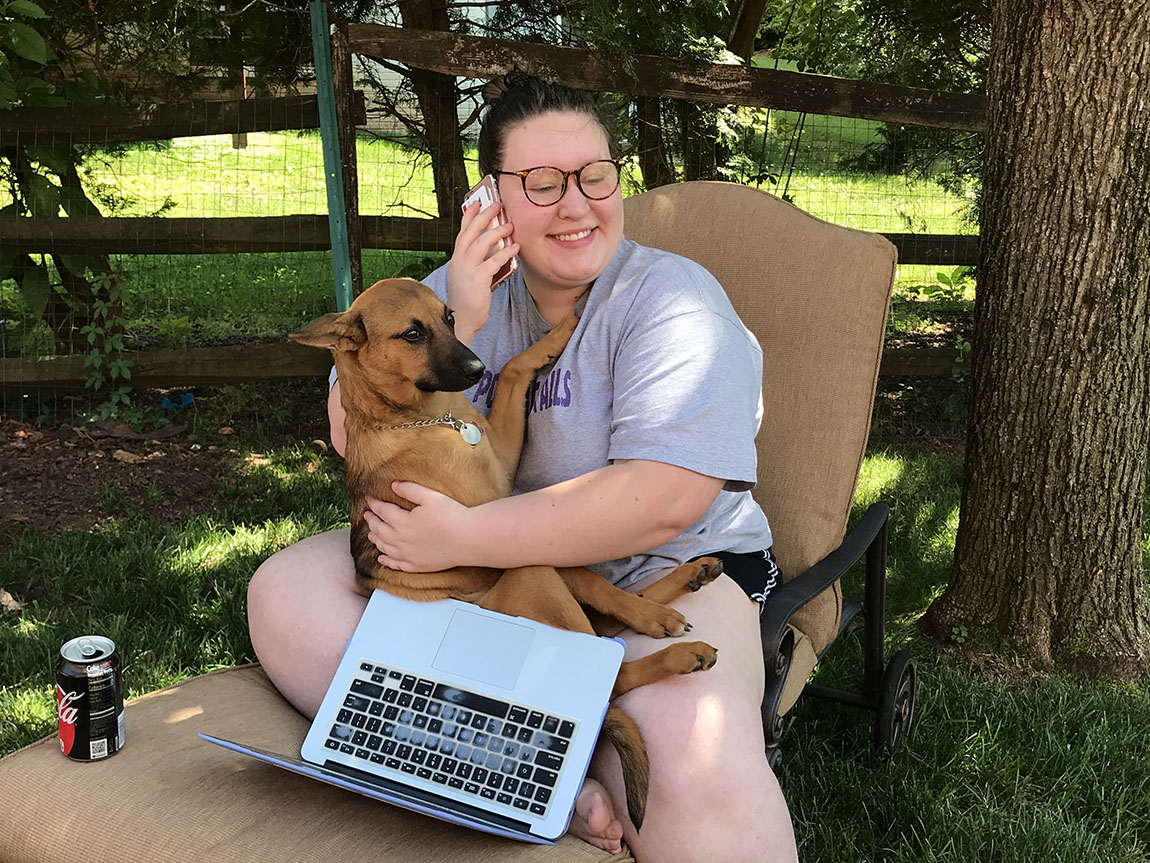 Caroline Dunn '21 and her puppy, Cash
When Caroline Dunn '21, a theatre major and creative writing minor, accepted her summer internship at the Barrington Stage Company in western Massachusetts, it was to be a paid, full-time position with nearby housing provided. For her previous internships at theatres in Washington, D.C., she stayed at her home in Virginia, and she wanted a different experience. When COVID-19 hit, the theatre temporarily shut its doors and informed Dunn it no longer had the ability to house or pay interns. She ultimately offered to work for them remotely, unpaid, from home.
"I still wanted the experience, and I still wanted to learn and be productive this summer," she says. "It's a pretty important summer, being before senior year."
As a development and events intern, Dunn has managed responsibilities centered around donors and related events. For example, she spent about a month preparing for the theatre's virtual auction that took place last weekend. She learned how to use the GiveSmart platform the theatre was using, uploaded and formatted the information for all the auction items and reached out to donors to help them register.
This is her third theatre administration internship but her first that's centered around the fundraising side of the business. After graduation, she hopes to land a more artistic administrative role—she's a playwright, director and comedian as well and hopes to eventually make a living from those avenues—but she's grateful to be able to expand her horizons.
"Theatre administration is super competitive, and there aren't a ton of well-paid positions," Dunn says. "I wanted to get experience in a new area for me to help my resume and show that I'm open to new things."