Harvard Sociologist Anthony Jack to Speak at Muhlenberg College's 172nd Commencement
Jack will receive an honorary degree along with author Jane Thierfeld Brown P'10, Pastor Brian Eklund '66 and businessman John Heffer P'96.
By: Bill Keller Wednesday, March 11, 2020 00:00 PM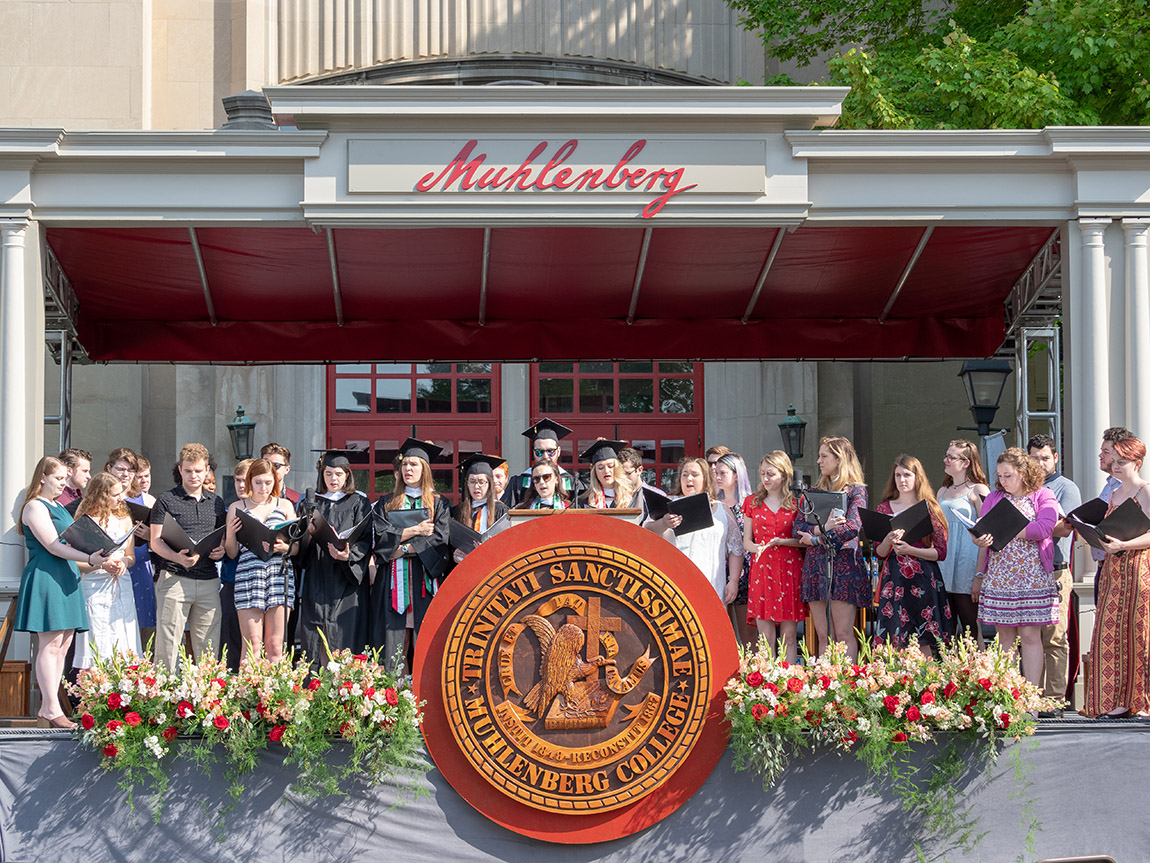 The Muhlenberg College Chamber Choir performs at the College's 2019 Commencement Ceremony.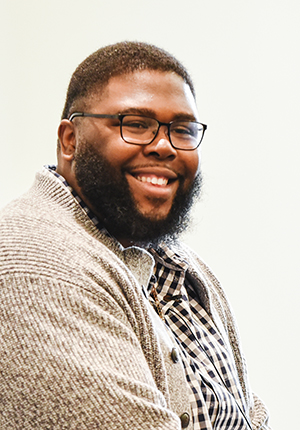 Harvard University Assistant Professor of Education Anthony Abraham Jack will address the Class of 2020 on Sunday, May 17. Jack (pictured right) is a scholar whose research includes education, inequality, urban poverty, race, culture and ethnicity. He has been named to several distinguished appointments at Harvard—including roles as a Junior Fellow, Harvard Society of Fellows; Faculty Fellow, Pforzheimer House; and Shutzer Assistant Professor, Radcliffe Institute for Advanced Study—and has received accolades from the American Sociological Association, the Society for the Study of Social Problems and the Eastern Sociological Society.
Jack previously spoke at Muhlenberg in October 2019 on the issues explored in his 2019 book, The Privileged Poor: How Elite Colleges Are Failing Poor Students. The work received critical acclaim from The National Review, National Public Radio, the Boston Globe, The New York Times and other global media.
Jack earned a dual bachelor's in women's and gender studies and religion from Amherst College and a master's and Ph.D. in sociology from Harvard University.
Jane Thierfeld Brown P'10 is director of College Autism Spectrum, an organization that provides students with autism spectrum disorders and their families with college counseling and career preparation. She also holds an appointment at Yale Child Study, Yale Medical School, as an assistant clinical professor.
Brown has spent four decades in disability services, with a specific focus on children and young adults with autism. She is the author of The Parent's Guide to College for Students on the Autism Spectrum and Behavior Management and Self-Regulation.
Brown earned her bachelor's in speech pathology, a master's of arts in education and a master's of science in counseling from the University of Rhode Island and her Ed.D from Columbia University, Teachers College. She is the parent of Hannah Brown, a 2010 graduate of Muhlenberg College.
Brian Eklund '66 is an ordained Lutheran minister and the former director of New City Parish, a non-profit coalition of Evangelical Lutheran Churches in the greater Los Angeles area.
Eklund served as the pastor of St. Mark's Lutheran Church in Los Angeles for more than 30 years. While there he coordinated and led efforts to promote community building and organizing, multilingual and multigenerational ministry and nonviolent civic action. In 1992, Eklund's congregation became one of the founding members of New City Parish.
His advocacy and activism have been recognized at the local and international level by organizations as diverse as the Esperanza Community Housing Corporation; the city of Los Angeles; the California State Assembly and the California Governor's Office; and The City of Cuernavaca, Mexico.
Eklund earned his bachelor's in sociology from Muhlenberg College and his master's of divinity from the Lutheran School of Theology at Chicago. He is the husband of Ruth Hieter Eklund, Muhlenberg class of 1967.
John Heffer P'96 is the former president of HSBC Business Credit (USA) Inc. He had previously served as president and chief operating officer at CIT Group/Factoring, president at Chatham Capital Corporation and executive vice president at AJ Armstrong Company.
Heffer is an active philanthropist whose support has benefited numerous organizations, including Muhlenberg College—including The Heffer Family Fund for Academic Support Services and the Muhlenberg Faculty Rising Scholars program—the University of Pennsylvania, Chatham University and the Montefiore Medical Center. He and his wife Barbara founded The Heffer Family Foundation, with annual distributions of nearly $180,000.
Heffer served two terms on the Muhlenberg Board of Trustees—from 1994 to 2006 (acting as chair from 2002-2005) and again from 2007 to 2019. He also served on the College's Parents Council. In 1998, Heffer was named the recipient of a Muhlenberg College Alumni Achievement Award for Service to the College by a Non-Alumnus.
Heffer earned his bachelor's in economics from the University of Pennsylvania. He is the parent of Alison Heffer, a 1996 graduate of Muhlenberg College.

---

The 2020 Muhlenberg College Baccalaureate ceremony is scheduled for Saturday, May 16, at 8:30 p.m., and the 2020 Commencement ceremony is scheduled for Sunday, May 17, at 10 a.m. Given the nature of the current public health crisis, the status of Muhlenberg's commencement activities is unknown at this point in time. The College will immediately communicate any future changes in those schedules to students and their families. For more information, including information for seniors and their guests, please visit the Commencement website.
About Muhlenberg College
Founded in 1848, Muhlenberg is a highly selective, private, four-year residential, liberal arts college offering baccalaureate and graduate programs. With an enrollment of approximately 2,200 students, Muhlenberg College is dedicated to shaping creative, compassionate, collaborative leaders through rigorous academic programs in the arts, humanities, natural sciences and social sciences; selected preprofessional programs, including accounting, business, education and public health; and progressive workforce-focused post-baccalaureate certificates and master's degrees. Located in Allentown, Pennsylvania, approximately 90 miles west of New York City, Muhlenberg is a member of the Centennial Conference, competing in 22 varsity sports. Muhlenberg is affiliated with the Evangelical Lutheran Church in America.