Former Activities Council President Builds Temporary Hospitals With His Event Services Company
Alex Corgan '08 has deployed his emergency response team to arm Maryland with extra medical facilities during the COVID-19 pandemic.
By: Heather Mayer Irvine Monday, May 18, 2020 03:54 PM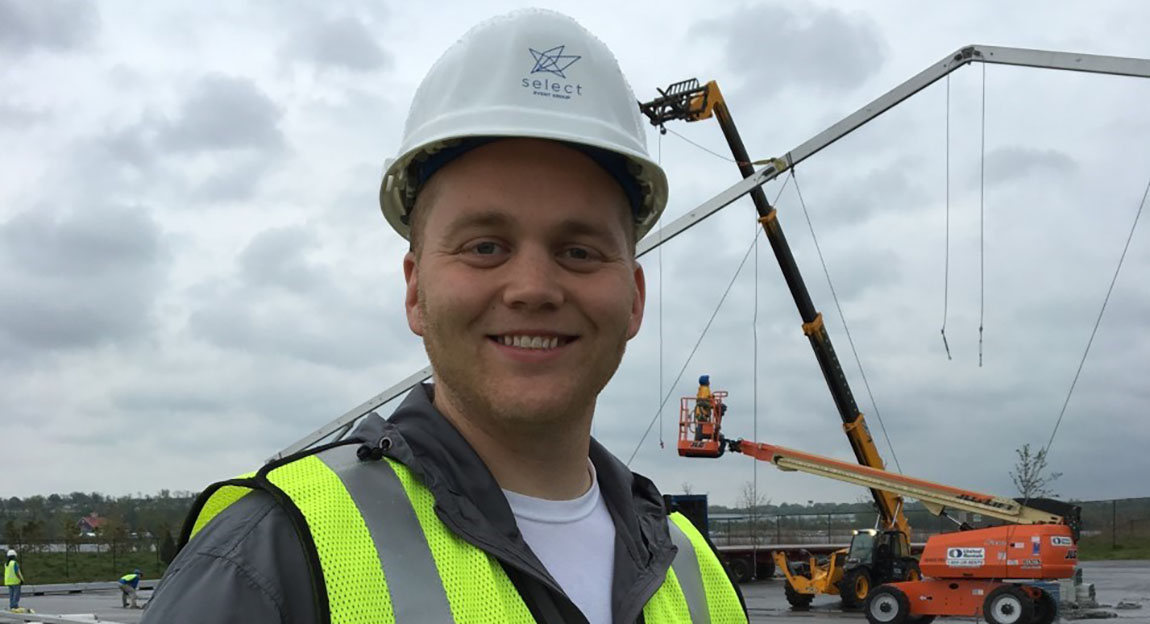 Alex Corgan '08
Alex Corgan '08 says he spent perhaps more time in college focusing on his extracurricular activities—like heading up the Muhlenberg Activities Council—than his classes, but that ultimately put him on a career path in event services. And today, he heads an event services company that's mobilizing its resources in the fight against COVID-19.
Corgan, an international studies major, is the president of Select Event Group, which, with its partners in Maryland, has constructed nearly 100 temporary emergency department facilities to help ease the strain of COVID-19 on the state's hospitals.
"Maryland was looking for a resource that could provide it with the equivalent of 100 hospital facilities throughout the state in a month," Corgan says. "There weren't too many other options."
Under normal circumstances, Select Event Group provides anything a client might need—structures, power, air conditioning and heating, tables, chairs and linens—to host an event, including concerts, corporate galas and weddings. Some of its biggest events include the Preakness Stakes, the NFL Draft (when it takes place on the East Coast) and the Lehigh Valley's own Musikfest.
But Corgan and his team also have experience in emergency and disaster response. When a hurricane hits, for example, Corgan's company and its partners provide their services to house and feed utility workers and refugees or to supply power.
"Everything is deployed really quickly, a 24-hour turnaround," Corgan says.
Since the end of March, Select Event Group has been building temporary hospital facilities. Today, nearly all of the facilities are complete, and several dozen are in use in some capacity, Corgan says.
Each unit, which houses 10 beds, is roughly 1,800 to 2,000 square feet, and includes steps, an access ramp, plumbing, electricity, hard walls, LED lighting, vinyl flooring for easy cleanup, HVAC systems and air scrubbers.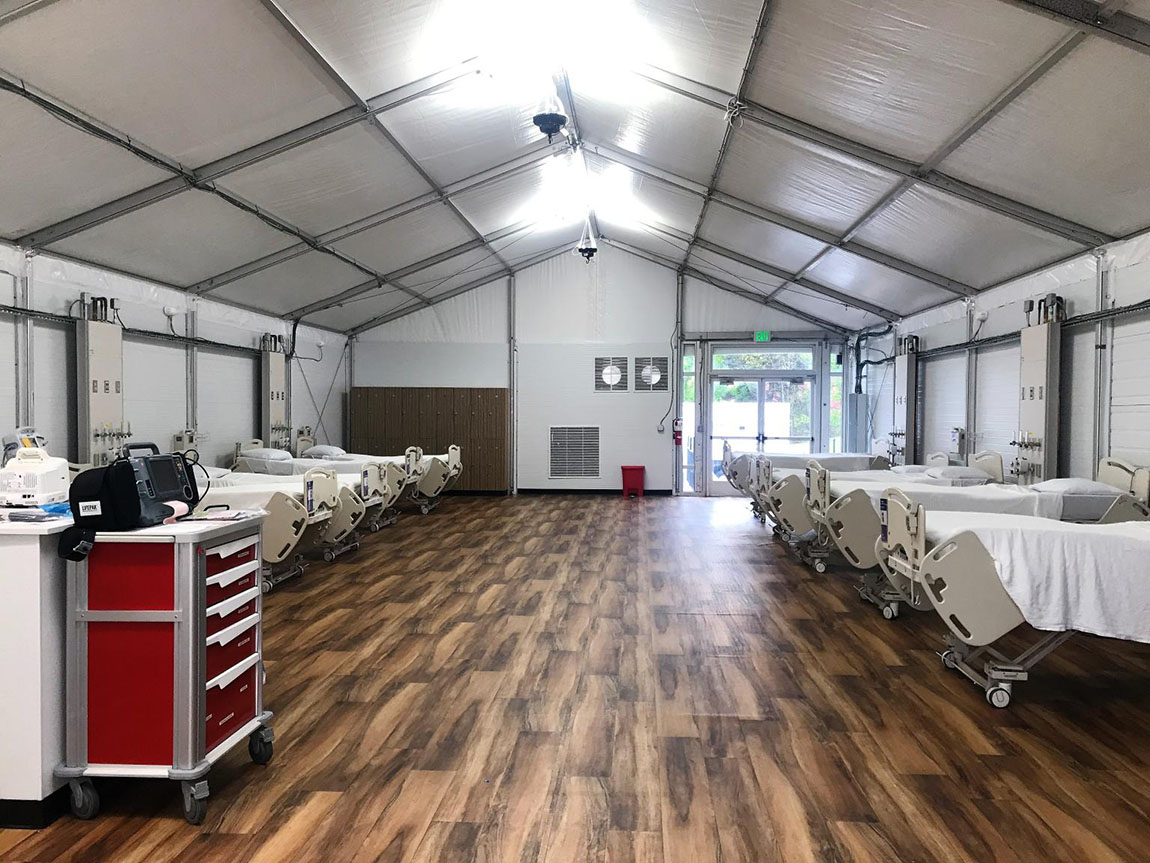 The medical equipment comes from the state, which also built out bathrooms, laundry rooms and nurse stations.
Select Event Group is contracted through July, but Corgan anticipates that the state will need to extend the use of the facilities through August or September. The shift in work—from events to COVID-19 response— helps keep roughly half of his staff employed during a time when most large events have been canceled or postponed.
The company's manufacturing arm has also pivoted from producing tablecloths to sewing facemasks. "We're donating cool masks made from discontinued linens," Corgan says. They've already made more than 2,500 and are giving them to employees and their families, vendors, partners, mail carriers—anyone who needs them.
Corgan and his team operate under the philosophy of "purpose in partnership," which means creating success for the company's clients. But working on the frontlines of the pandemic, Corgan says, has taken this philosophy to a whole new level.
"We're doing our part in the community," he says. "Our team isn't out there waiting. It's out there building hospitals. That's a great feeling of personal satisfaction."